Weather
What meteorologists are saying about the storm bringing wintry weather to Mass. on Saturday
"A coating, maybe a slushy inch around Boston, but that would be the high end."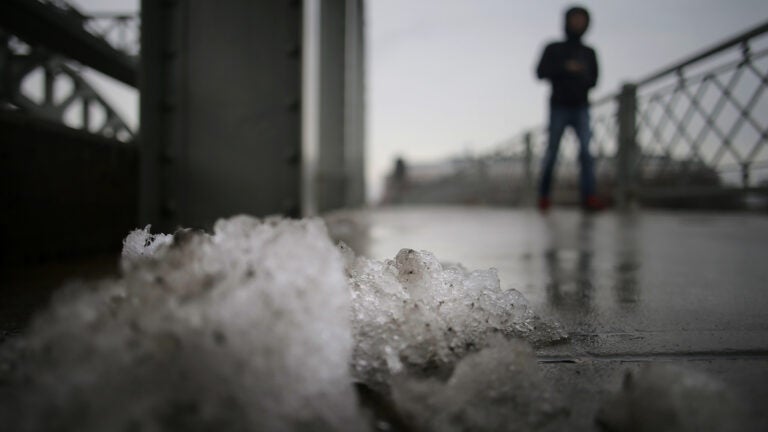 Winter isn't quite done with Massachusetts yet.
The National Weather Service is warning that a Saturday storm will bring wintry weather to the region.
"Rain will change to snow with most of the accumulation in the interior higher terrain," service meteorologists said Friday.
The service has issued a Winter Weather Advisory for Western Massachusetts, predicting that the eastern slopes of the Berkshires could see between 3 and 5 inches of accumulation. Meanwhile, from Worcester to the coast, residents could see between a dusting to an inch. The southeastern part of the state, along with the Cape, could miss out on snow entirely, seeing just rain.
"Snowfall expected to end between roughly 5 and 8 p.m. from west to east," the service said. "In addition to the snow/rain gusty northwest winds will develop behind the cold front during the afternoon."
Below, see what local meteorologists are predicting for the Saturday storm and its impacts:
National Weather Service: "Plan ahead, esp if traveling thru Berkshires Sat."
Dave Epstein: "A coating, maybe a slushy inch around Boston, but that would be the high end."
Shiri Spear, Boston 25 News: "Plan on slippery conditions forming from central to eastern MA tomorrow afternoon."
Cindy Fitzgibbon, WCVB: "Strong winds Sat night-Sunday AM Gusts 40-50mph."
Zack Green, WBZ: "7am: Scattered showers. Southerly wind. Noon: Steady rain. Winds shift. Becoming gusty."
Chris Lambert, WHDH: "VT, northern NH and the mountains of Maine do well with this, 6-12″."
Matt Noyes, NECN & NBC10 Boston: "A large late-season snowstorm will be the result for Northern/Western NewEng to Upstate NY."
Newsletter Signup
Stay up to date on all the latest news from Boston.com