Weather
What local forecasters are saying about Friday's 'dangerously cold wind chills' and an upcoming storm
"Find a book. Find a movie. Find a blanket. Find three blankets. Hunker down."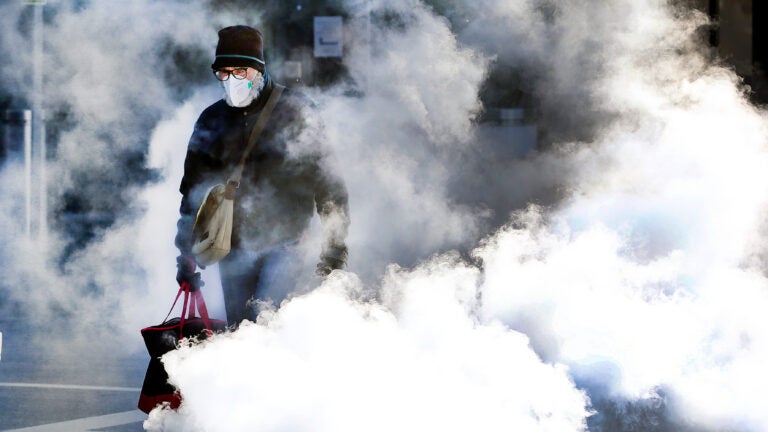 Massachusetts is in for "dangerously cold wind chills" starting Friday night, according to the National Weather Service.
Service forecasters are predicting wind chills could be between 15 and 30 below zero.
"Prepare for northerly wind gusts of 30-50 mph across most areas, but 60-70 mph gusts for the Cape & Nantucket tonight," the service said.
The service is also predicting a "strong storm" is on its way to the state late Sunday night and into Monday.
"Greatest risk for significant snow will be back across the interior especially towards the Berkshires/Northern Worcester Hills," service forecasters said. "Rain is favored along the Boston to Providence corridor, but a brief period of snow is possible at the start."
Below, what other local forecasters are saying about the winter weather:
Josh Wurster, 7News: 'Not bad this morning, but wind cranks this evening/tonight.'
Zack Green, WBZ: 'Find a book. Find a movie. Find a blanket. Find three blankets. Hunker down.'
Shiri Spear, Boston 25 News: 'Can you say BRUTAL?'
Cindy Fitzgibbon, WCVB: 'POWERFUL WINDS pick up this afternoon with FALLING TEMPS. Wind chills BELOW ZERO tonight into Saturday.'
Newsletter Signup
Stay up to date on all the latest news from Boston.com