Local
Here are 7 maps forecasting the next snowfall in southern New England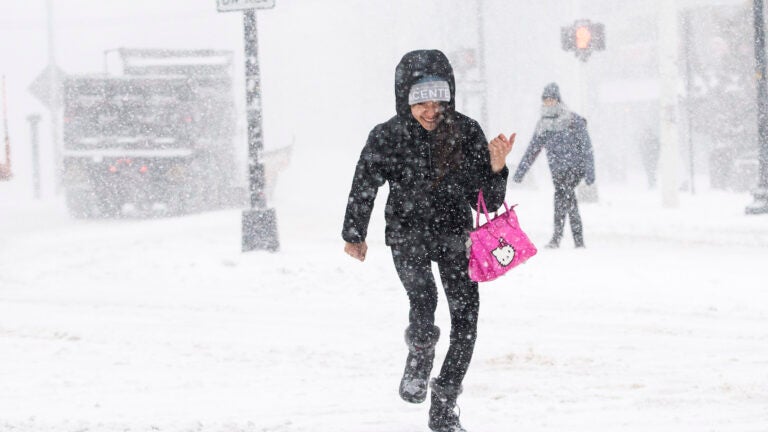 Snow is about to arrive in the region for the third time in a week.
While Maine could be in for another foot of snow, southern New England is likely to see less of the white stuff this time around.  The National Weather Service issued a winter storm watch for Essex County, Massachusetts, through Thursday morning and says the highest risk for snow will be Wednesday night in the northeastern part of the state.
Meteorologist David Epstein has a closer look at what to expect, but here's what several local meteorologists are forecasting for the region Wednesday to Thursday.
Still expecting some accumulation overnight tonight, mainly in Essex county MA, SE NH and Maine pic.twitter.com/PVMwTH29OG

— Terry Eliasen (@TerryWBZ) February 15, 2017
Some snow expected overnight, but not as much as up north! 7Weather Blog: https://t.co/4I86uAF3zL #7News pic.twitter.com/wy6GcnyX1x

— 7News Boston WHDH (@7News) February 15, 2017
A few rain showers today will change to a period of snow tonight… a coating to 1-2″ for most – but heavier bands may set up in NE MA #wcvb pic.twitter.com/mBikVcUWsG

— Cindy Fitzgibbon (@Met_CindyFitz) February 15, 2017
Most of this will fall Wednesday night. North Shore or Seacoast gets most snow locally. Details on @fox25news now! pic.twitter.com/4FfBByn7HF

— Shiri Spear (@FOX25Shiri) February 15, 2017
https://twitter.com/JaqNBCBoston/status/831925304314757120