NoPrimaryTagMatch
Geena Davis given Bette Davis Lifetime Achievement Award at Boston University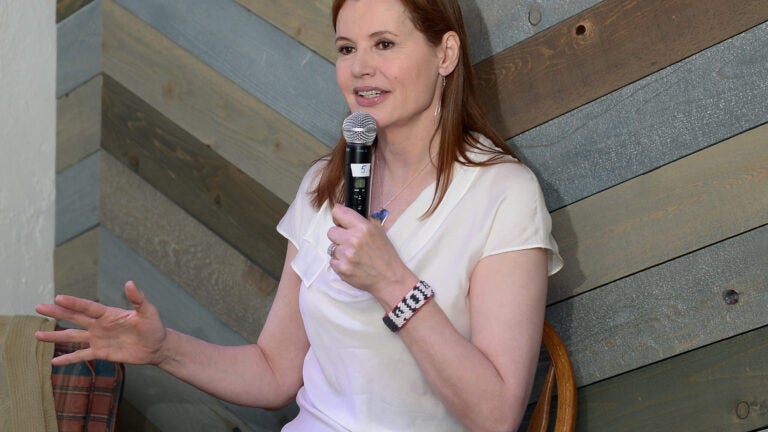 Academy Award-winning actress and Boston University alum Geena Davis
was honored by her alma mater Friday with a Bette Davis Lifetime Achievement Award, presented on behalf of BU's Howard Gottlieb Archival Research Center and the Bette Davis Foundation. On hand for the occasion were CBS Entertainment chief Nina Tassler
; Bette Davis's son, Michael Merrill; and the late star's longtime assistant, Kathryn Sermak
. The event included a ceremony hosted by Channel 4 news anchor Jack Williams
and opening of an exhibition titled "Geena Davis: Actress and Advocate.'' In addition to the honoree's acting career, the exhibit focuses on the Geena Davis Institute on Gender in Media, which works to reduce gender stereotyping in media aimed at young children. Born in Lowell, Bette Davis earned two Oscars and 10 nominations prior to her death in 1989.