NoPrimaryTagMatch
Leslie Berlowitz, embattled chief of the American Academy of Arts and Sciences, gives up reins during inquiry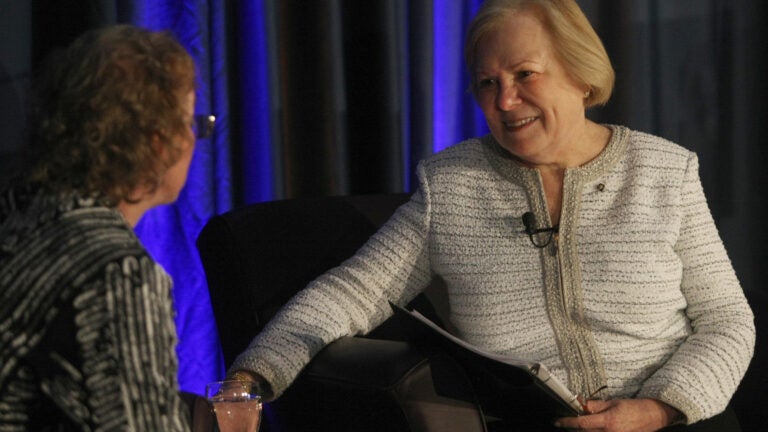 Leslie Berlowitz, the embattled chief of the American Academy of Arts and Sciences, has "requested time away from her day-to-day activities'' running the Cambridge honorary society while an outside law firm investigates reports that she inflated her resume for at least a decade.
The Academy board announced today that it has retained the Boston law firm of Choate Hall & Stewart to conduct an independent inquiry into reports in The Boston Globe that Berlowitz falsely claimed to have a doctorate from New York University. The resume also misstated her work history in at least three federal grant applications over the past decade.
In a statement, the board said Berlowitz will remain as president and is fully cooperating with the inquiry.
"Together, we believe these steps are appropriate to address and resolve the questions that have been raised,'' the board said in a statement. Berlowitz has repeatedly declined comment, but her spokesman has blamed the staff for misstating her background on grant applications and other academy documents.
The academy statement comes a day after Massachusetts Attorney General Martha Coakley's office announced it planned to contact the board to find out how it was handling questions about Berlowitz's resume, compensation, and other issues. The Globe also reported she earned total compensation of more than $598,000 in the fiscal year ending in 2012, far more than her peers at similar institutions and more than most college presidents.
The academy, founded during the Revolutionary War by John Adams and others, has been known for promoting scholarship for more than two centuries. Every year, it inducts hundreds of scientists, artists, and leaders into the academy — a roster that ranges from Thomas Jefferson to Albert Einstein to Duke Ellington.
Berlowitz, 69, took over the organization in 1996. She has been credited with boosting fundraising and adding new programs, but has also drawn sharp complaints for her harsh management style.