Business
Boston hotels react to the U.S. lifting its travel ban: 'It is great news'
Local hotels report an 'uptick' in reservations.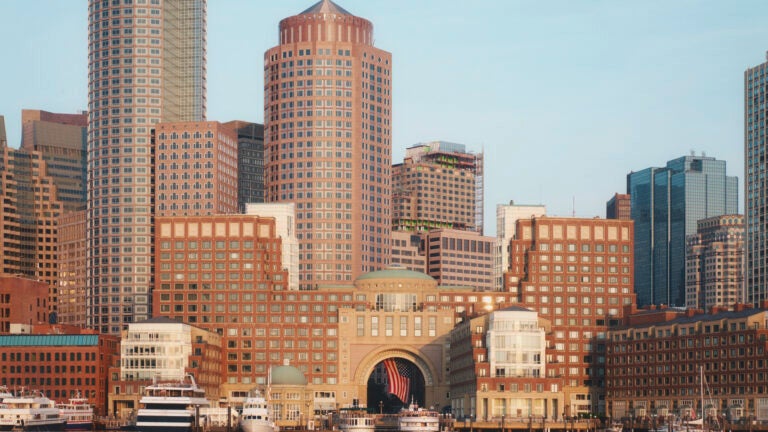 Boston hotel leaders are thrilled that the United States lifted restrictions barring many international visitors.
The U.S. reopened international borders Monday to fully vaccinated travelers from 33 countries, lifting restrictions implemented last year due to the COVID-19 pandemic. The travel ban was in effect for more than 18 months.
"It is great news. I'm delighted," said Stephen Johnson, general manager at Boston Harbor Hotel. "We have been waiting so long for international visitors, over 18 months now. They're an important part of our business mix, and we really missed them."
"It's a very exciting time for the hotel and travel industry," said Shahram Kahn, general manager of the The Liberty Hotel.
"We were looking forward to this happening," said Mark Fischer, general manager of Boston's Revere Hotel.
Fischer said he's seen an "uptick" in reservations since the U.S. announced it would lift the ban. Khan said reservations have increased at The Liberty Hotel, too.
"I fully expect the number of international travelers to start picking up gradually over the next number of months," Johnson said.
Hotel leaders expect the change to increase business travel in Boston as well. Boston has been hit among the hardest in the nation when it comes to business travel, according to the American Hotel & Lodging Association (AHLA).
The AHLA and Kalibri Labs released a report in August naming Boston among the top 10 U.S. markets projected to end the year with the largest decline in hotel business travel revenue. Boston is projected to make about $190 million in hotel business revenue in 2021, down 88 percent from $1.6 billion in 2019, according to the report.
Johnson said he's seen a handful of bookings from corporate travelers from European destinations. But he said it will take a while for business travel to bounce back, noting that office vacancies are still high as many continue to work from home.
"Right now with the Revere Hotel, as well as other hotels in the Boston market, that's the piece that everybody's waiting on," Fischer said. "We all know the leisure [traveler] is here and folks want to come and experience Boston as well as our region. But it's just getting the corporate traveler back."
"Boston relies a lot on international travel, particularly for our conventions," Khan said. "We have such a nice set-up over here with a lot of pharmaceuticals and a lot of tech industries. So whenever there is a convention or there's some sort of meeting, we do get people who come from all over the globe."
Johnson said the past four months have been "the best four months that we've seen in the previous 18 months."
"Occupancies have been generally good," Johnson said. "People are getting married again. People are dining again. And, even if you look at the street outside of here on Atlantic Avenue, there's been increased footfall, and more of a feeling of normalcy around. So we're quite pleased."
"Hopefully, with the restrictions being lifted for the international traveler, we'll be able to continue the momentum that we've seen these past couple of months," said Fischer, who attributed a spike in fall business to increased vaccinations, the Boston Marathon [held in October this year due to the coronavirus pandemic], and the Red Sox playing in the ALCS.
"We are definitely seeing a light at the end of the tunnel as we continue to see travel come back," Khan said.
Recovery will take time, the leaders said.
"Industry experts have been saying for quite some time, and they haven't changed their tune, that it could be 2025 before we see the same levels of business that we had in 2019," Johnson said. "So it's going to be a while."
The U.S. Travel Association doesn't expect global inbound travel to recover to 2019 levels until at least 2024, according to The New York Times.