Flights
Airlines bringing new routes, perks to Logan Airport travelers in 2022
JetBlue, Delta, and more airlines have announced plans for next year.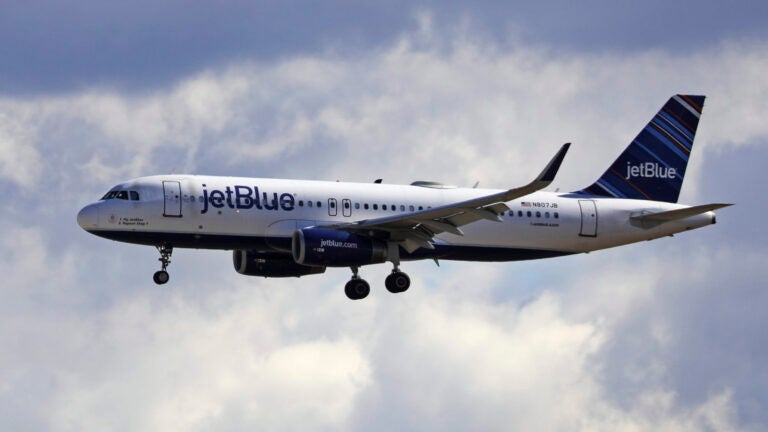 From transatlantic service to upgraded planes and new fares, several airlines have big plans for Logan International Airport customers in 2022.
Ahead, discover what air travelers can expect in Boston next year.
JetBlue
JetBlue is finally flying from Boston to London in the summer of 2022. The New York-based airline, which is Logan Airport's largest carrier, first announced plans to fly between Boston and London in 2019. The airline will also land in Canada for the first time next year, with flights from Logan Airport and New York's John F. Kennedy International Airport. Seasonal flights between Boston and Vancouver will begin next summer.
JetBlue will increase flights between Boston and Ronald Reagan Washington National Airport this summer, with up to 16 daily departures. Regional service between Boston and Baltimore/Washington International Thurgood Marshall Airport will also return June 9 with up to five daily flights.
Delta Air Lines
Travelers flying Delta Air Lines can get to five new destinations from Boston in 2022. The Atlanta-based carrier will begin nonstop international routes to Tel Aviv on May 26 and Athens on May 27, as well as domestic routes to Baltimore, Denver, and San Diego on July 11. What's more: Delta will fly its A321neos, "a more modernized, fuel-efficient aircraft," out of Logan Airport in the spring, first to transcontinental markets from Boston before rolling them out across the carrier's domestic network.
American Airlines
American Airlines is launching a new cabin fare it says "takes the stress out of business travel" with refundable tickets and other perks in Boston and select markets in 2022. The Fort Worth, Texas-based airline's "Main Select" will launch next year in select high-frequency business routes, which includes its Boston to Washington, D.C., route. Main Select offers the following: refundable fares, priority boarding and check-in; choice of all seats in Main Cabin at time of booking, including Main Cabin Extra; and free same-day flight changes.
The carrier will also launch new routes between Boston and Halifax, Nova Scotia; Louisville, Ky.; Memphis, Tenn.; Pensacola, Fla.; and Traverse City, Mich., in June.
United Airlines
Customers can fly United Airlines from Boston to London in 2022 when the Chicago-based carrier launches an all new direct flight to London's Heathrow Airport. The new service begins in March and the daily flights from Boston will be operated with United's premium Boeing 767300ER.
Aer Lingus
Dublin-based Aer Lingus is beginning service between England and Boston in 2022. The carrier will fly between England's Manchester Airport and Logan Airport next summer and customers will board the new single-aisle Airbus A321LR.
PLAY
PLAY, an Iceland-based, low-cost airline with a "pay-for-what-you-need" model, will begin U.S. service this spring in Boston and Baltimore. Travelers can book tickets to 22 European destinations, including Berlin, Brussels, Copenhagen, Dublin, London, Paris, and more from Logan Airport and Baltimore/Washington International Thurgood Marshall Airport, according to the airline. Boston service begins May 11.
Frontier
Low-cost carrier Frontier Airlines is rolling out 18 nonstop routes in 2022, and one is in Boston. Frontier will fly between Logan International Airport and San Juan Airport in Puerto Rico four times weekly beginning Feb. 17.
How to Boston
Get the best of the city, delivered to your inbox weekly.