Movies
Get back to the Big Screen in Brookline
The Coolidge begins another Big Screen Classics series on May 2.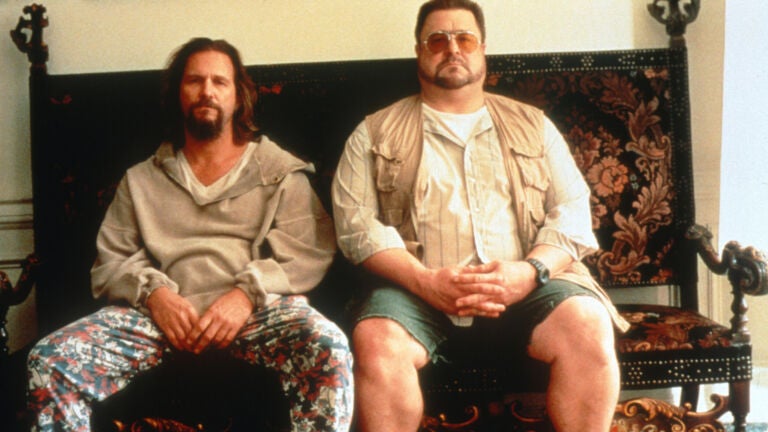 With the spring-summer 2022 edition of the Coolidge Corner Theatre Big Screen Classics series lined up and ready to go, here's a look at what will be showing on that approximately 34-by-20-foot screen on various Monday and Thursday evenings from May through August.
May 2: "The Moon Has Risen" (1955) – Kinuyo Tanaka's dramedy centers on a sad widower who has moved with his three daughters to a rural town, though the daughters want to live back in Tokyo.
May 9: "In the Heat of the Night" (1967) – Black Philadelphia detective Sidney Poitier gets caught up in solving a murder amidst the racial tensions of a small Mississippi town.
May 16: "La Dolce Vita" (1960) – Gossip journalist Marcello Mastroianni searches around Rome for juicy stories about celebrities and gets more than he bargains for.
May 23: "A New Leaf" (1971) – Writer-director Elaine May's goofy comedy has soon-to-be-broke playboy Walter Matthau planning to find, marry, and kill a rich woman (played by May) in one week. All does not go as planned.
May 30: "Raiders of the Lost Ark" (1981) – Harrison Ford wears a hat, carries a whip, hates snakes, deals with hard-drinking Marion, goes up against Nazis, and gets involved with the occult.
June 2: "Valley of the Dolls" (1967) – Barbara Parkins, Patty Duke, and Sharon Tate are the three young Hollywood hopefuls who find out the hard way that Hollywood can be a hellish place.
June 6: "Black Girl" (1966) – A young Senegalese woman goes to work for a middle-class family in France, but is disillusioned and depressed by the negative forces of colonialism and uncaring people around her.
June 20: "Black Panther" (2018) – Chadwick Boseman is the heir to the futuristic kingdom of Wakanda who teams up with a CIA agent and some women warriors in order save Wakanda from the bad guys.
June 30: "Breathless" (1960) – French thief, murderer, and movie lover Jean-Paul Belmondo romances American journalism student Jean Seberg. They go on the run from the cops, but this is a tragic French film; you know how it's going to end.
July 4: "Independence Day" (1996) – When New York, LA, D.C., Paris, London, and Moscow are destroyed by giant alien spacecraft, can satellite specialist Jeff Goldblum, Marine Will Smith (who punches an alien rather than a comedian in this one), and POTUS Bill Pullman (and others) save the day? Sure, they can.
July 11: "Brazil" (1985) – Terry Gilliam's dazzling dystopic fantasy has office worker Jonathan Pryce swooning over his dream girl Kim Greist, who is wanted by authorities for questioning authority. Robert De Niro is a noble terrorist. Jim Broadbent is a quack rhytidectomist.
July 18: "Mad Max: Fury Road" (2015) – In a post-apocalyptic desert wasteland, emotionally shattered Tom Hardy searches for inner peace, and rebellious Charlize Theron tries to get back to the tranquility of her childhood.
August 1: "Roman Holiday" (1953) – Two people in Rome hide their identities from each other. She's British princess Audrey Hepburn, he's American journalist Gregory Peck. She wants to escape the rigid rules of royalty, he wants to get a good story. Romance is in the air.
August 8: "Menace II Society" (1993) – A young Black man in Los Angeles finds himself in the wrong company, and inadvertently becomes involved in some killings. It's a gritty, hard-hitting story with very little light at the end of any tunnels.
August 15: "The Big Lebowski" (1998) – There are two Lebowskis – the pot-smoking, White Russian-drinking Jeff Bridges (the Dude) and the wealthy, spiteful David Huddleston. A case of mistaken identity ensues, but it's all tempered by darkly comic kidnapping, dismemberment, and bowling.
August 22: "Labyrinth" (1986) – Teenager Jennifer Connelly, tired of her young brother's crying, requests Goblin King David Bowie to take the lad away. Uh-oh, her wish comes true, and she has until midnight to rescue him from the Goblin King's labyrinth … or else. (Directed by Jim Henson, so expect some of the characters to be fairly Muppet-y.)
Need weekend plans?
The best events in the city, delivered to your inbox