Food
This event has passed. Check out other things to do instead.
Worcester Wine Festival enters its fifth year
Over 600 quality wines will be represented at the annual event.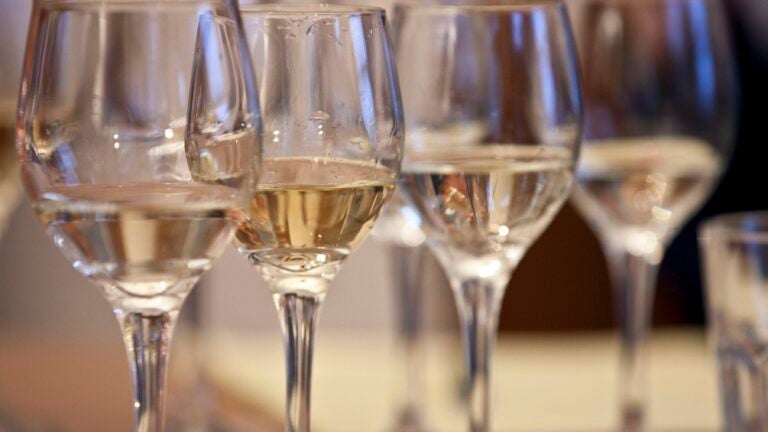 This summer, wine enthusiasts will once again be able to gather and enjoy sampling drinks from around the world at the Worcester Wine Festival. Now in its fifth year, the festival will have two components: on August 25, there will be a signature wine dinner held at the restaurant Lock 50, and on August 27, the traditional Grand Tasting will be celebrated on the field of Polar Park.
Joe Giacobbe, a partner with the festival, said that the festival was originally born out of a change in Worcester's restaurant scene several years ago.
"We felt as if, [there was a ] resurgence that was happening in Worcester at the time — things had turned for the city of Worcester dramatically. The food and beverage programs for restaurants were expanding and getting a lot of notoriety," Giacobbe said. "It was really the right time. Everyone here refers to it as a renaissance for Worcester. We felt it was the right time to highlight what was going on, what wine programs were local, and what we could do to bring some people to Central Massachusetts to experience them."
At the festival, guests will be able to sample old-world wines for countries famous for their vineyards, like France, Italy, and Spain, but there will also be more obscure wines from places that may not have as much global recognition, such as Lebanon and Greece. This year, there will be some new events at the festival, like a blind tasting, where sommeliers will judge and evaluate wines while blindfolded. There will also be a savoring event, where attendees can be taught to open a bottle of champagne or prosecco using a sword.
"It's important to understand that our goal in this event is for people to have a lot of fun, to understand and educate themselves on wine, and support [charities] … through the functions that we do," Giacobbe said. "And also, [it's] just to bring more people into Central Massachusetts."
Need weekend plans?
The best events in the city, delivered to your inbox