Food
This event has passed. Check out other things to do instead.
Attend Sippin' Santa, a cocktail pop-up, at Shore Leave
There will be plenty of festive drinks in Santa mugs.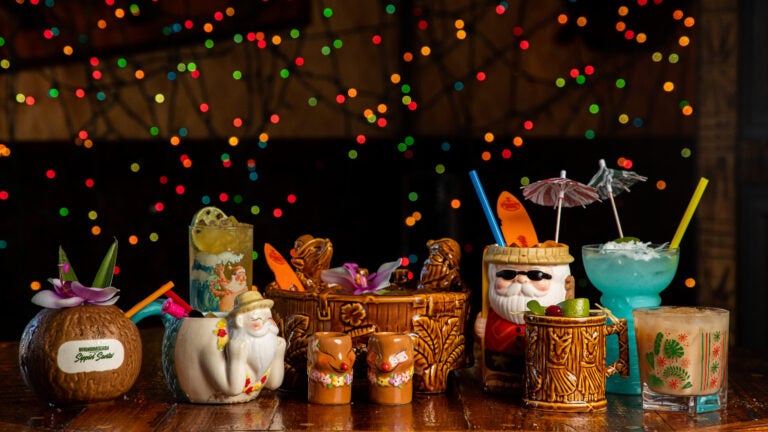 Sippin' Santa is an offshoot of Miracle, the Christmas-themed cocktail bar that will pop up at three locations in Massachusetts this year. What makes Sippin' Santa unique is that it puts a tiki-inspired twist on the bearded, cookie-loving man, hence the collaboration with Shore Leave (a tropical cocktail and burger bar). Expect a number of rum-based drinks — the Kris Kringle Kolada with allspice, pineapple, and cream of coconut, for instance — and some decidedly tropical decor. It'll kindle some warmth in your soul, which you'll definitely need when it's below zero outside.
Need weekend plans?
The best events in the city, delivered to your inbox