Festivals & Expos
This event has passed. Check out other things to do instead.
HarpoonFest returns to Boston
The annual suds celebration has live music, food trucks, and, of course, plenty of beer.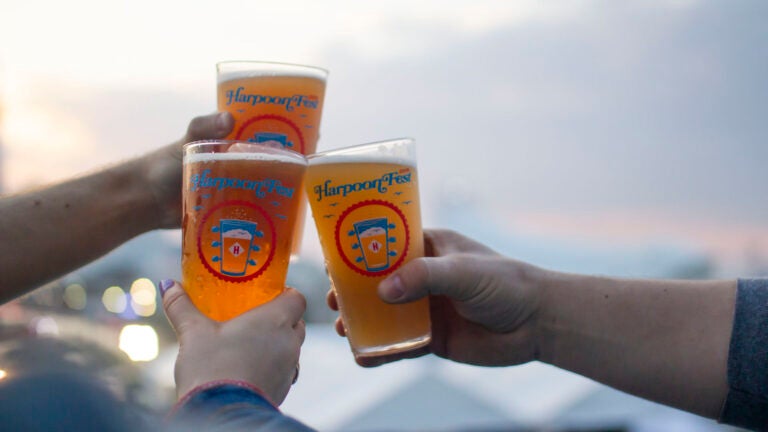 While fall might corner the market on fairs, spring is clearly the season of fests. Beloved local brewery Harpoon gets in on the action with the return of its much-anticipated HarpoonFest — a two-day festival with live music, food trucks, and Harpoon beer (along with a few other faves).
Grab-and-go your favorite foods from local meals-on-wheels (Friday's food trucks include Chubby Chickpea, Moyzilla, and Tenoch, while Saturday adds Chicken and Rice Guys, Pennypacker's, and Stoked Pizza to the mix), then hit the bars for draft suds from Harpoon (including their iconic IPA, Camp Wannamango, Summer Style, Big League, Rec. League, and Craft Cider) and UFO (White, Georgia Peach, Blueberry, and Watermelon World), along with cans from Artic Chill, Clown Shoes, and Whistle Pig.
While the beer and food is enough to hold your attention, live music kicks it up a notch. Friday night's lineup includes Carissa Johnson, Dan Blakeslee, Justin Nash Fisher, ToriTori, Gatch, Comanchero, El Scorcho, and DJ J-Wall. Saturday you can spend the day and into the evening with Latrell James, Lady Pills, Tim Hall, Lightfoot, Senseless Optimism, Samantha Farrell, Rolling Nectar, Muzzins, Lilah, Jill McCracken, Savoir Faire, and Howl At The Moon Dueling Pianos.
HarpoonFest runs Friday from 6 to 11 p.m., with doors closing at 9:30 p.m. and Saturday from noon to 7 p.m., with doors closing at 5:30 p.m.
Need weekend plans?
The best events in the city, delivered to your inbox