Events
Ride an iconic Swan Boat at the Public Garden
Enjoy time on a peaceful lagoon at America's first public garden park.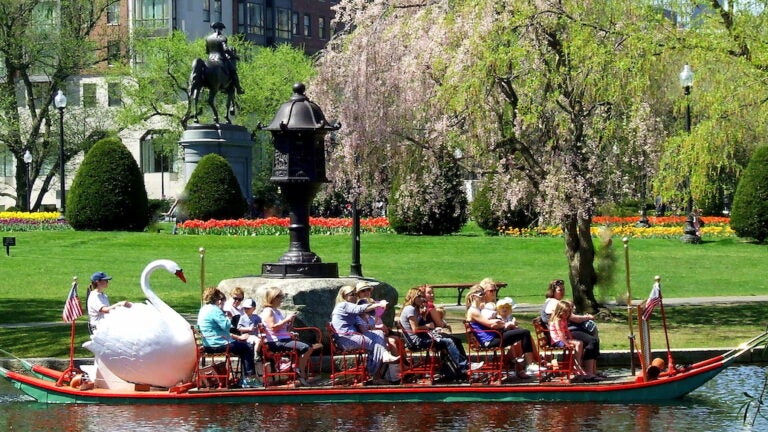 For almost 150 years, the Paget family has been giving Public Garden visitors a swan's eye view of the Boston park's peaceful lagoon. What started as a singular small row boat in 1877 is now a fleet of 12 graceful swan pontoons. When the first of the iconic swans takes to the water, it's the unofficial launch of spring for Boston tourists and residents alike. On April 16, the 2022 season begins, as the 30-foot pontoon vessels (each carrying 25 passengers with one driver) are pedaled around the lagoon for a chance to enjoy the bustling heart of Boston from a more peaceful vantage point during the 15-minute ride.
The Swan Boats run during the summer through September 5. Weather permitting, daily hours of operation are: April 16 to June 20 from 10 a.m. to 4 p.m.; June 21 to Labor Day from 10 a.m. to 5 p.m.

Need weekend plans?
The best events in the city, delivered to your inbox