Concerts
Zac Brown Band coming to Fenway Park for summer 2022 concert
The band has sold out Fenway Park a record 11 times.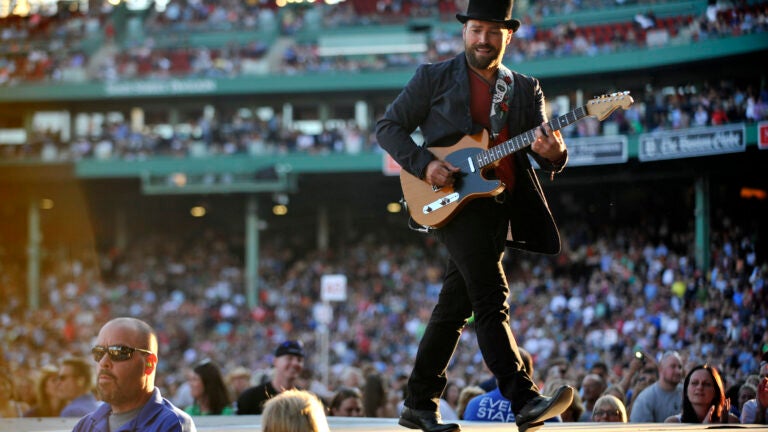 Looking for a little bit of chicken (fried) and cold beer on a Friday night in Boston this summer? Zac Brown Band has just the ticket.
The country stars will make their return to Fenway Park this summer for a concert on Friday, July 15, as part of the group's "Out in the Middle Tour."
The band was last played at Fenway on Aug. 8, 2021.
"Performing in front of millions of fans around the world is one of the most electrifying and humbling feelings," Brown said in a press release. "We're so excited to go back out on the road and keep the unbelievable momentum going from 'The Comeback Tour.' It's been such an incredible year for the band, debuting some of the best music we've ever made, and we are thrilled to continue playing live for our amazing fans."
Joining the group on tour will be Caroline Jones, who also performed with the group during "The Comeback Tour" in 2021.
Zac Brown Band has sold out Fenway Park a record 11 times, so you can expect tickets to sell fast when they go on sale.
Of note: The band has never played less than two nights at Fenway, and has 13 free days in its tour schedule after its Fenway show. (The next scheduled concert isn't until July 28 in Indianapolis.)
Tickets will go on sale to the general public on Thursday, Jan. 20, at 10 a.m. on the band's website. Before that, members of the "Zamily" fan club can access a presale beginning Tuesday, Jan. 18, at 10 a.m., followed by a Citi cardmembers presale on Tuesday, Jan. 18, at noon, and concluded by Spotify and Live Nation pre-sales that kick off on Wednesday, Jan. 19, at 10 a.m.
Need weekend plans?
The best events in the city, delivered to your inbox