Concerts
This event has passed. Check out other things to do instead.
Wake up to dream pop when Hatchie brings new music to Crystal Ballroom
The singer-songwriter is set to play the Somerville venue on May 6.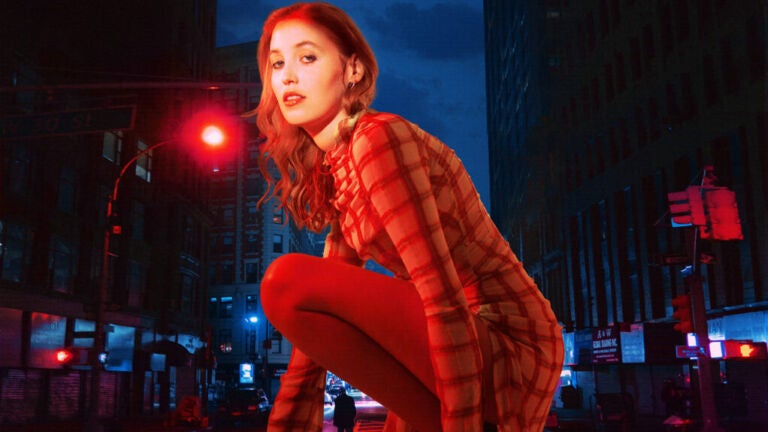 When Hatchie takes the Crystal Ballroom stage on May 6, she'll have just released "Giving the World Away," her latest album.
The record is due out on April 22, according to Paste magazine, and Harriette Pilbeam, the dream-pop singer-songwriter behind Hatchie, has already released a few singles, including "Lights On," "Giving The World Away," "Quicksand," and "This Enchanted."
"Both 'Quicksand' and lead single 'This Enchanted,' released this past September, are evidence of Pilbeam's continued evolution as an artist, presenting a focused, immediate vision that pushes beyond the constraint of a single genre or style," the magazine wrote.
Of her work, Hatchie told Nylon that the difference between her latest songs and past albums is the lyrics, the more recent of which look deeper into herself.
"I felt like [my past music was] all surface level lyrics that I've been working on since I was in my early 20s," she told the publication earlier this year. "So, for me as a 28-year-old now looking back on them, I was like, 'Oh I feel like I can go a lot further with these.'"
On mixing darker lyrics with more upbeat music, the artist said "it helps things feel a little less melodramatic to me."
"I don't listen to super depressing-sounding music much," she said. "I did a lot when I was younger but for some reason I don't these days. I think it makes me too sad."
Need weekend plans?
The best events in the city, delivered to your inbox