Concerts
This event has passed. Check out other things to do instead.
Get ready to dance with Tove Lo
The Swedish pop singer is set to play Roadrunner on June 13.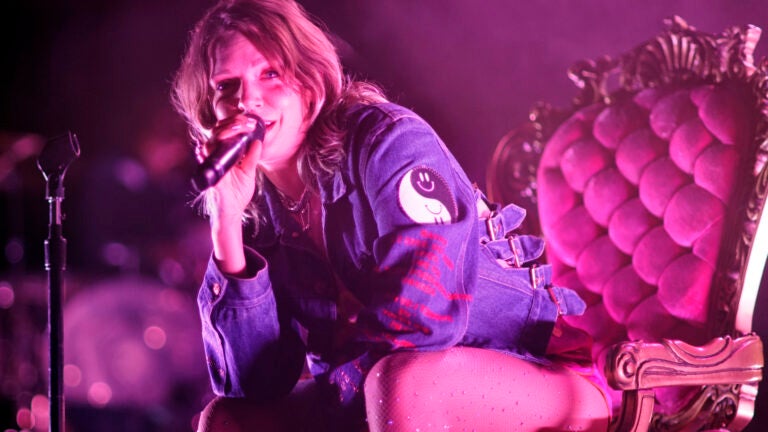 The self-proclaimed "Queen of the Clouds," Tove Lo, will soon touch down in Boston.
The Swedish pop singer is set to play Roadrunner on Monday, June 13.
"To the industry people," Tove Lo said during a show at the Hollywood Palladium in Los Angeles, according to a reviewer for Spectrum Culture, "now is not the time to network. It's the time to dance."
Though she had a broken foot at the time that limited her ability to move, that wasn't an issue for the singer. And the crowd was all in, the reviewer said.
"Half-a-decade's worth of material meant situations that ranged from the romp of 'True Disaster' to the sweeping, self-effacing drama of 'Moments,'" according to Spectrum.
The singer's voice stayed "pretty solid" throughout the show, the reviewer wrote.
"In fact, one of her best performances happened near the show's end on 'Sweettalk My Heart,' the high notes of the chorus as clear as a bell," according to Spectrum.
Tove Lo's last studio album, 2019's "Sunshine Kitten," received a 7.2 of 10 from Pitchfork.
"'Sunshine Kitty' holds some of Tove Lo's most vulnerable writing; it's also her clubbiest record," the reviewer wrote. "The result is a cutting confessional line like, 'I think you like the way she kissed you better/Maybe I'm mistaken,' thrown over thrumming bass."
Need weekend plans?
The best events in the city, delivered to your inbox