Concerts
This event has passed. Check out other things to do instead.
Splash into the unfamiliar with the Microphones, 18 years later
The experimental indie band is set to take the Somerville Theatre stage on March 7.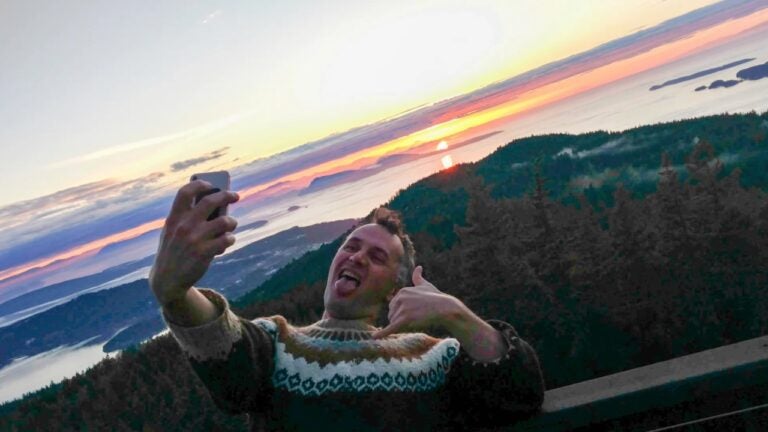 The Microphones are touring for the first time in 18 years, and your chance to see them is coming.
Also known as Phil Elverum, the experimental outfit from Olympia, Washington is set to play the Somerville Theatre at 8 p.m. on March 7. The opening act is Emily Sprague. This is one of two New England stops on the tour – the band is set to play Space in Portland, Maine the night before.
"This will be the first 'Microphones' tour in 18 years, but as listeners to our last record ('Microphones in 2020') will have hopefully heard, this doesn't mean much," according to a statement from Elverum, as posted by Exclaim. "This has always been a project steering toward present-moment raw wound engagement, disappointing the nostalgics, splashing into the unfamiliar. It's not a reunion (nothing to reunite) and it's not commemorative. It's a living thing."
Elverum noted that the band will be playing the one song off of the band's last record, "Microphones in 2020." The song spans 45 minutes, according to Pitchfork.
"Though 'Microphones in 2020' looks back at a specific moment when Elverum was finding his footing as a young musician, it carries the weight of every experience he's had since," the publication said in an album review. "The skeletal two-chord melody that carries the song evokes his stark compositions of recent years but is punctuated by bursts of analog noise, calling back to earlier experimentations."
Need weekend plans?
The best events in the city, delivered to your inbox