Concerts
This event has passed. Check out other things to do instead.
Spend Valentine's Day with Howard Jones at City Winery
The beloved '80s synth-pop master brings his Acoustic Trio to Boston on Feb. 14.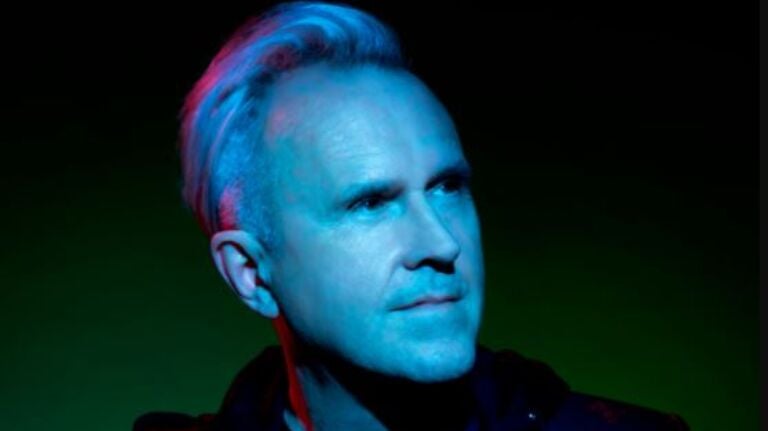 Englishman Howard Jones was a hitmaker in the U.S. from 1984 ("New Song," "What Is Love?") to 1992 ("Lift Me Up"). The nine top-40 singles that he accumulated during this respectable run included ones that advised listeners to not live "Life In One Day," declared that "No One Is To Blame," and assured us that – under certain circumstances – "Things Can Only Get Better."
Jones's success sprung from effectively harnessing the music video medium, embracing synth-pop, and setting thoughtful lyrics to memorable melodies.
Although he never achieved the superstar status of some of his early-MTV era contemporaries, several of his songs evoke the feel of the '80s as vividly as do ones by Michael Jackson, Cyndi Lauper, Whitney Houston, Hall & Oates, Rick Springfield, and Prince. So while his work might not be found in the collections of as many record buyers, his name, face, and music are instantly recognizable to those who heard him on the radio or saw him on TV every day for at least a few years.
The 1990s saw Jones committing himself more to the practice of Buddhism than to music. He synthesized (pun intended) his two passions by serving as music director of the UK-based Glorious Life Center from 2003-2014. He has maintained his profile decades after his commercial peak via continuous touring and the appearance of songs on shows like "Everybody Hates Chris," "Breaking Bad," "Halt and Catch Fire," "GLOW," "Stranger Things," and "Dirty John."
The Howard Jones Acoustic Trio will lovingly treat an adoring City Winery audience to its leader's most cherished hits and selections from 2019's "Transform" on Valentine's Day. Opening the show will be Rachael Sage, who recorded her own version of "No One Is To Blame" in 2018.
Need weekend plans?
The best events in the city, delivered to your inbox