Concerts
This event has passed. Check out other things to do instead.
Sing along with III original Boyz in Medford
Boyz II Men, minus I original member, will perform some of the biggest hits of all time at Chevalier Theatre.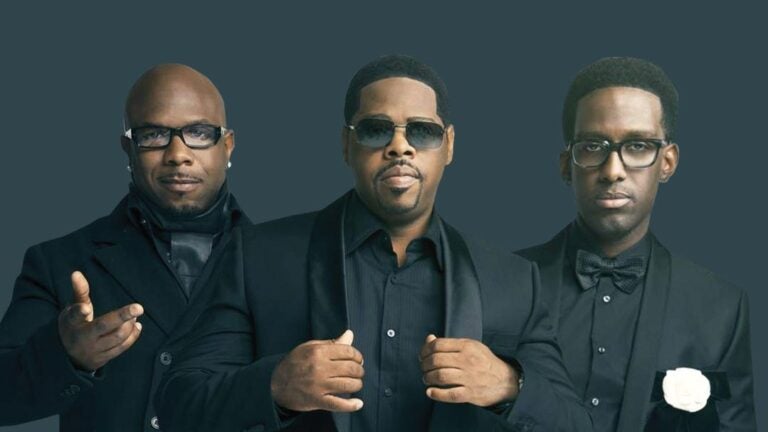 In the early and mid-'90s, the best was never good enough for the vocal quartet Boyz II Men.
The golden-voiced singers were hungry for the top spot after reaching the top three with their first two singles – "Motownphilly" and "It's So Hard to Say Goodbye to Yesterday" – in 1991.
That appetite was sated in 1992, when the proud sons of Philadelphia topped the Billboard Hot 100 for a record-setting 13 weeks with "End of the Road." Unfortunately for them, this record would hold for only a few months before Whitney Houston broke it by one week with her version of Dolly Parton's "I Will Always Love You."
Undiscouraged, B2M hit back in 1994 with "I'll Make Love to You," which succeeded in tying Houston's achievement. It took another Boyz II Men song, "On Bended Knee," to displace it from its perch atop the countdown. (The only other artists to have achieved such a feat are Elvis Presley and The Beatles.)
Perhaps more determined than ever, Nathan, Michael, Shawn, and Wanya teamed up with Mariah Carey – who had nine number ones to her own credit at this point – in 1995. The result was "One Sweet Day," which remained at No. 1 for 16 weeks. (This record has since been tied and eclipsed, in the latter case by Lil Nas X's "Old Town Road" in 2019.)
To say that the quartet's commercial fortunes declined in the late '90s is, of course, a relative matter. That is, their one further No. 1 single spent only a week in that position and their album sales plateaued at the two-million rather than the 12-million mark. Since 2007, Boyz II Men has released several cover albums of Motown, soul, R&B, and pop songs as a trio after the 2003 departure – for health reasons – of bass vocalist Michael McCary.
This trio, which comprises Shawn Stockman and the unrelated Nathan and Wanya Morris, will perform at Medford's Chevalier Theatre on Feb. 11.
Need weekend plans?
The best events in the city, delivered to your inbox