Concerts
This event has passed. Check out other things to do instead.
Take in the ambient rock sounds of Sigur Rós
The Icelandic group is playing Wang Theatre on June 8.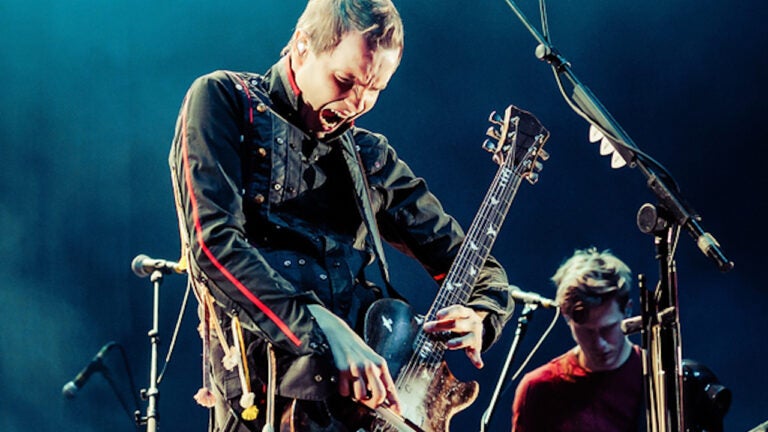 It's been five years since Icelandic rockers Sigur Rós have performed live, but that dry spell is over.
The band, which plays a mix of rock and folk with ambient music, is set to play the Wang Theatre on June 8.
The band is also working on a new album, its first studio album since 2013.
Even for those not familiar with their music, they can still find a Sigur Ros show an enjoyable experience, according to Howl and Echoes.
"The set artfully darted to and fro between songs from throughout their entire career, in a way that almost felt like an ambient film soundtrack more than anything else," the reviewer wrote when the band played in Sydney, Australia in 2017. "Each song swelled and soared, from early favourites like Glósóli and Sæglópur through to some of their latest music, including Kveikur from their latest album of the same name."
There was also a light show while the band played.
"The striking accompanying light show was as elevating and enveloping as the music itself; the Pavilion was overtaken by striking shapes and enchanting shadows, dancing their way across the stage and out into the crowd, symbiotically swelling and reaching, a visual extension of the music itself," the reviewer wrote.
As for the album, there isn't a release date yet, according to the Wang Theatre.
Need weekend plans?
The best events in the city, delivered to your inbox