Concerts
This event has passed. Check out other things to do instead.
See Elvis Costello's main Attraction, Steve Nieve, at City Winery
The lifelong Costello keyboardist, with recent Costello collaborator Kessada, will share Stories of Love on May 19.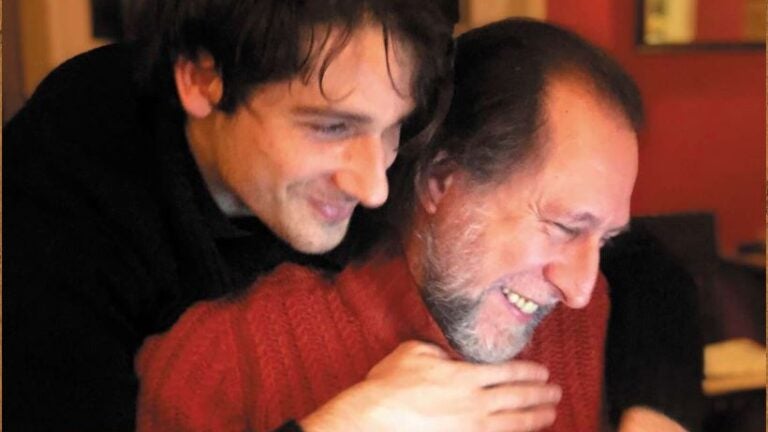 In a 2010 New Yorker article titled "Brilliant Mistakes: Elvis Costello's boundless career," Nick Paumgarten explained how the musician born Stephen John Nason got his stage name: "A tour of England with a few other [British punk label] Stiff acts sharpened them up and earned Nason the new name of Nieve (pronounced "naïve"), coined by the singer Ian Dury, after Nason wondered aloud, 'What's a groupie?'"
The carnival-esque keyboards of Steve Nieve are as essential to the unmistakable sound of Elvis Costello's music as the voice of the man born Declan McManus is.
Whether Costello is recording under only his name, with a backing band called either The Attractions (1978-1986) or The Imposters (2002-2022), or collaborating with Burt Bacharach or Allen Toussaint, Steve Nieve has invariably been the Rock and Roll Hall of Famer's man on keys. (Costello & Nieve also toured as a duo in 1996 and released a limited edition live recording that included a set from their Paradise Rock Club performance.)
But Costello has not been Nieve's only employer for the past 45 years. He has also gotten the call to appear on albums by Nick Lowe, Graham Parker, Madness, Nick Heyward, Kirsty MacColl, Squeeze, Bryan Ferry, The Damned, Robert Wyatt, Marc Ribot, and others. He has also recorded a few solo albums, on which some of the aforementioned have returned the favor and other names of note have joined in on the fun.
Kessada – formerly AJUQ – is a Paris-based singer and songwriter who describes his sound as "cinematographic electro pop" specifically and "classical orchestral to modern electronic and in between" generally. Kessada (credited as AJUQ) contributed drums, percussion, and harmony vocals to Elvis Costello's 2020 album "Hey Clockface."
Nieve and Kessada's five-date Stories of Love tour includes stops at the Press Room in Portsmouth, N.H. and City Winery Boston. According to the press release, audiences will be treated to "songs and anecdotes around Elvis Costello, Neil Young, and Tom Waits" as well as selections from the two performers' own oeuvres.
Need weekend plans?
The best events in the city, delivered to your inbox