Concerts
This event has passed. Check out other things to do instead.
Say so long to 'Society's Child' when Janis Ian stops at Lynn Auditorium
Ian will perform her ever-relevant songs at a farewell tour date in Lynn on April 23.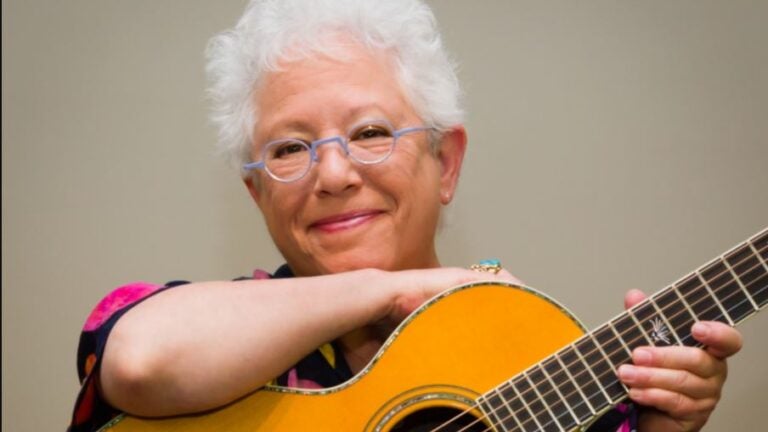 On its October 11, 1975 premier episode, "Saturday Night Live" featured – as it did in its early days – two musical guests: soul/funk/R&B singer-keyboardist Billy Preston, and folk singer, songwriter, and guitarist Janis Ian.
Preston was an A-list collaborator (Sam Cooke, Little Richard, The Beatles, Sly & the Family Stone, The Rolling Stones) who had scored No. 1 singles in 1973 and 1974.
Ian had reached #14 with "Society's Child" (a favorite of Leonard Bernstein) at age 16 in 1967, but hadn't replicated that success in the intervening years.
That was until she released the single "At Seventeen" and the album "Between the Lines" in 1975. The former reached No. 3 and the latter topped the albums chart, catapulting Ian back into the spotlight.
For better or worse, her pop-star status once again faded in the wake of this success. However, Ian remained in the game by virtue of having her compositions recorded by Roberta Flack, Joan Baez, Bette Midler, Nina Simone, Dusty Springfield, and myriad others. When her chart success waned in the U.S., music lovers in Japan, Australia, and the Netherlands happily picked up the slack.
And while awards aren't everything, future proof of her enduring relevance were her nine Grammy nominations between 1967 and 2015 in – among others – the Folk Performance, Pop Vocal Performance (which she won in 1975), Jazz Vocal Performance (for a duet with Mel Tormé), Contemporary Folk Album, and Spoken Word Album categories.
Interestingly, she has been a contender twice for the last of these superlatives. In 2013, she beat former president Bill Clinton when she won for the audio version of her autobiography, "Society's Child." In 2015, she was up against another former president, but was unable to defeat Jimmy Carter. (The song "Society's Child" was inducted into the Grammy Hall of Fame in 2001 despite having never previously been a candidate for any other such honor.)
"I've already created a body of work I'm proud of," she says in a press release for this year's "The Light at the End of the Line." "And I'm old enough to realize that it's the light at the end of the line that matters. And I'm not calling this retiring. It's rewiring."
That may be, but all sources indicate that this will be her last album and tour.
Accompanying her at Lynn Auditorium on April 23 will be Livingston Taylor and Tom Chapin, two accomplished musicians who just happen to be less famous than their brothers.
Need weekend plans?
The best events in the city, delivered to your inbox