Concerts
Red Hot Chili Peppers to play Fenway Park concert in 2022
The alternative rock titans will be joined by St. Vincent and Thundercat.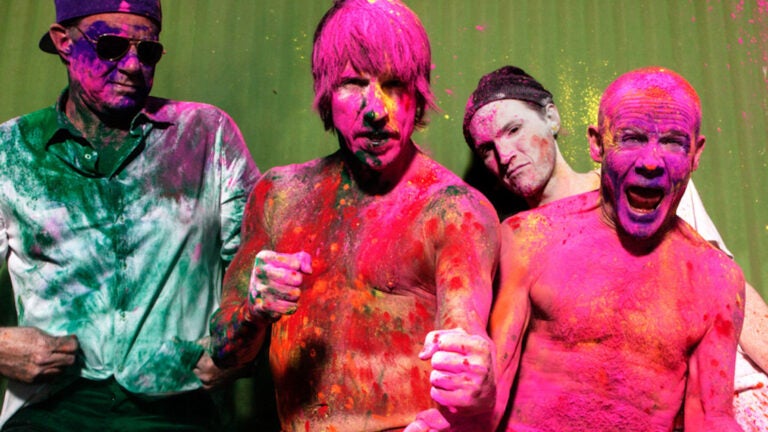 The Red Hot Chili Peppers will play a concert in Boston after all.
The alternative rock titans, originally scheduled to play Boston Calling Music Festival in 2020, will instead headline a show at Fenway Park on Saturday, Sept. 10, 2022, as part of the band's global tour.
RHCP will be joined in Boston by singer-songwriter St. Vincent and funk musician Thundercat. Elsewhere on the tour, the band will feature acts like The Strokes, Anderson .Paak & The Free Nationals, HAIM, Beck, and King Princess as special guests.
"The Red Hot Chili Peppers have been around, and have not just fallen off the turnip truck, but to a man, they have never been more thrilled, bursting with commitment and purpose, as they are regarding this upcoming tour," the band wrote in a tongue-in-cheek statement announcing the tour dates. "They have no interest in resting on past accolades, awards or commercial success, this is a mission, they intend to channel the most mighty spirits, and give everything they've got."
After Boston Calling 2020 was postponed due to COVID-19, there was hope that the Chili Peppers would be able to join original headliners Foo Fighters and Rage Against the Machine, who are headlining Boston Calling 2022. Instead, fans will head to Fenway Park for a show that will presumably be a highlight of the ballpark's annual concert series. It's the band's first tour since reuniting with guitarist John Frusciante.
Tickets for the Red Hot Chili Peppers concert at Fenway Park are available on the band's website.
Need weekend plans?
The best events in the city, delivered to your inbox