Concerts
This event has passed. Check out other things to do instead.
Hear new music from Lucius at Roadrunner
The indie pop faves are set to play the venue's stage on April 29, just weeks after the release of their new album.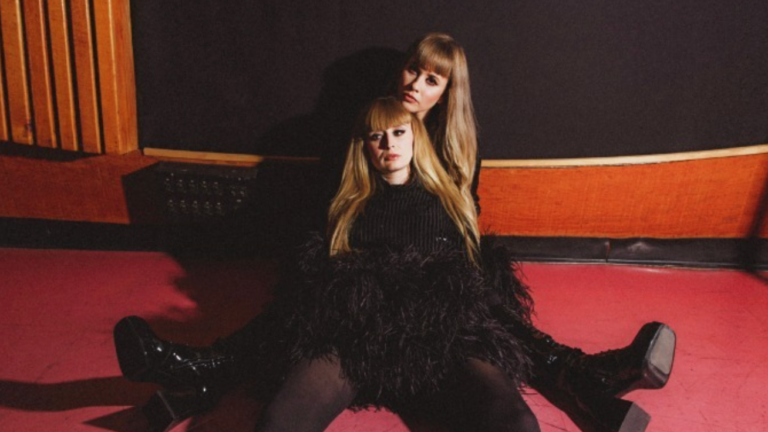 "Second Nature" is Lucius's first all-original studio album in six years, and fans of the indie pop band — featuring the sweet, tight harmonies of Berklee-trained lead vocalists Jess Wolfe and Holly Laessig — seem pretty excited.
"LOVE! There's joy, there's hope here and I cherish it," tweeted Jared Douglas about the upcoming album's second single, "Heartbursts." "More special stuff from Lucius … Can't wait!"
The album is due out on April 8, and for those wanting to hear some of the duo's new tunes live, they're set to play at Roadrunner on April 29.
The band has some star-studded contributions. It's produced by Dave Cobb and singer-songwriter Brandi Carlile. Carlile also contributed backing vocals, along with Sheryl Crow. There's also appearances from Gabriel Cabezas, Rob Moose, and Drew Erickson, according to the label.
Lucius spoke about the writing process for what would become the new album back in October 2020 during a segment for The Current. At the time, they were about to start recording.
"We wrote our little hearts out, and just wrote and wrote and wrote all through the pandemic, so we've just got this huge collection of songs," Laessig said at the time. "And now we get to do the fun part, which is pick which ones go together and, you know, the whole Tetris of it all."
Like many other artists, Wolfe said the time in quarantine in 2020 allowed time for creativity.
"It's just been a relief to just purge. And you know, a lot has happened: Quarantine. I went through a divorce," she said. "There's a lot of stuff. It's heavy. But it's been healthy in that way. Maybe I could imagine doing all that and being really busy! It probably would help, too!"
Need weekend plans?
The best events in the city, delivered to your inbox