Concerts
This event has passed. Check out other things to do instead.
Witness the off-kilter alt rock stylings of Throwing Muses' Kristin Hersh in Boston
Hersh is set to play City Winery on May 30 with her Muses bandmate, Fred Abong.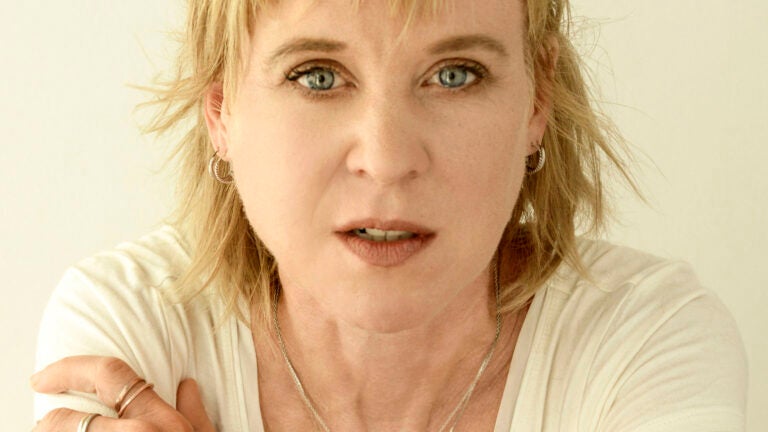 Kristin Hersh may be known for her work with alternative rock band Throwing Muses — in particular for being the unapologetic mastermind behind most of their surreal, trippy lyrics — but the musician (and author!) also has a thriving solo career.
Hersh — with bassist Fred Abong, also of Throwing Muses along with the '90s indie pop band Belly — are set to play City Winery on Monday, May 30.
In her decades-long career, Hersh has not only led Throwing Muses (along with her talented stepsister Tanya Donnely, also now a Belly alum), she also worked with 50FOOTWAVE. All together, she has released over 20 albums, according to City Winery.
"Kristin Hersh's off-kilter power pop makes the familiar feel eerily out of place and the confounding comforting, kind of like describing a dream within a dream," a reviewer for Magnet Magazine wrote after Hersh and Abong played a show in Philadelphia in June 2019.
"The same could be said of her show at Boot & Saddle by Kristin Hersh's 'electric trio' (not to be confused with Hersh's electric trio Throwing Muses or her electric trio 50FOOTWAVE), which plowed through a half-dozen tunes from last year's 'Possible Dust Clouds,' plus a smattering of songs from both of her mighty bands and her solo albums," the magazine wrote.
Calling her the "godmother of feminist college indie," Soundblab gave a positive review of Hersh's most recent album, "Possible Dust Clouds," released in 2018.
"'Possible Dust Clouds' is an apotheosis, a point in time in Hersh's personal career where she seems to have found the freedom to steer a less dissonant emotional path," the reviewer wrote. "Less fraught and more confident. Gone are the tumults of many songs in her oeuvre. It's a remarkably consistent album, if not instantly likable."
Need weekend plans?
The best events in the city, delivered to your inbox