Concerts
This event has passed. Check out other things to do instead.
Journey to Atwood's for a Suitcase Junket show
The one-man band celebrates his album "The End Is New" in Cambridge April 22-24.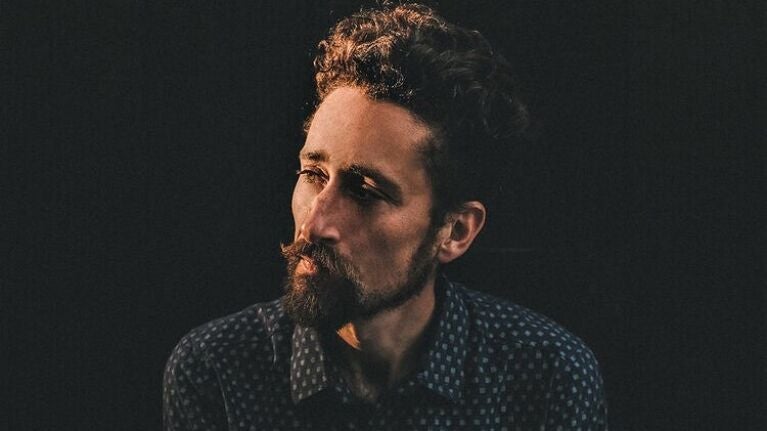 Need weekend plans?
The best events in the city, delivered to your inbox
The real name of the man with the stage name The Suitcase Junket is Matt Lorenz. And though he'll be the only performer onstage at the long-delayed release shows for his 2020 album "The End Is New," if you close your eyes, you could easily be fooled into believing there are lots of other people up there playing with him.
Besides being a singer-musician-composer, Lorenz is also an inventor, and it's on many of his strange musical contraptions that he accompanies himself, the most conspicuous of which is probably the old suitcase that he converted into a bass drum (confirming the idea that the word "suitcase" is not just part of his moniker).
But the gimmicky side of Lorenz's act isn't what led him to making seven albums, or to come to town for a three-night stand. He's also an excellent writer (initially in the folk genre, then moving on to what he refers to as doom-folk, putting it all together with a mix of love songs and social commentary), and he's got a terrific – and powerful – singing voice.
The Vermont native, who has spent most of his adult life in the Amherst area, started his musical journey on piano, then moved on to violin, saxophone, and guitar (which he now complements with a foot-drum rig he created). There was a high school cover band called Red Flannel Hash, a few years studying experimental composition and adaptive instrument design at Hampshire College, and a period of busking with a friend in Europe, which is where he developed his vocal skills. ("We played in the street in Barcelona every day. I'd always been able to carry a tune, but I would say I didn't have a strong voice until I had to sing over traffic.")
Then he came home and started the band Rusty Belle with his vocalist sister and, in 2010, began performing as The Suitcase Junket.
One review of his 2019 album "Mean Dog, Trampoline" mentioned that the songs had "elements of jangly folk, fuzzed-out blues, oddly textured psych-rock." "The End Is New" takes all of that a step further, adding in soaring harmony vocals (some by his sister) and some slashing guitar rock. And the moods on it range from the slow and downbeat "Light a Candle" to the out-and-out excitement of "Breathe Forever."