Concerts
This event has passed. Check out other things to do instead.
Join Joan Osborne for a free show on Newburyport's waterfront
The versatile and enduring singer-songwriter will headline The Newburyport Arts & Cultural Spring Festival on May 15.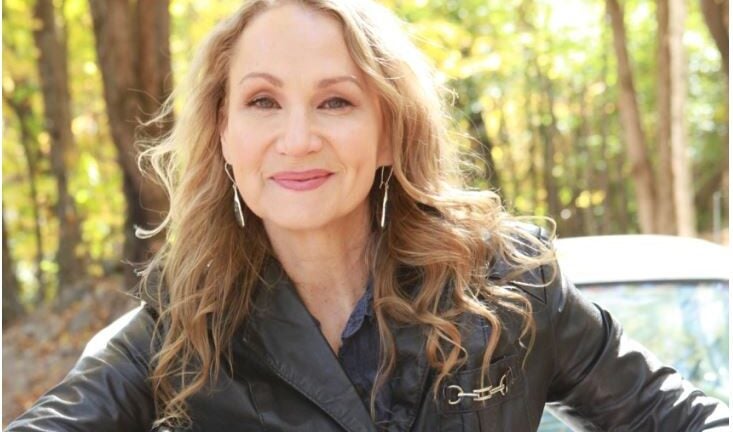 In late 1995, a Kentucky native named Joan Osborne released her soon-to-be ubiquitous debut single.
"One of Us" — which was written by Eric Bazilian of the '80s pop duo The Hooters — peaked at #4 in the US and was comparatively or even more successful in several other nations around the world.
On film, its lyrics emitted from the mouths of characters portrayed by Mike Myers in 1999 ("Austin Powers: The Spy Who Shagged Me") and Tom Cruise in 2001 ("Vanilla Sky"). From 2003-2005, it served as the theme to the television show "Joan of Arcadia."
Despite never duplicating the commercial success of that song, Osborne has continued to regularly release well-received albums over the past 20-plus years.
Among the more recent of these are the GRAMMY-nominated 2012 R&B and blues covers album "Bring It On Home" and 2017's "Songs of Bob Dylan."
Both consisted entirely of material originally composed and recorded by other artists, but Osborne wrote or co-wrote all of the songs on 2014's "Love and Hate" and 2020's "Trouble and Strife," the latter of which was — like the Dylan collection — released on her self-founded Womanly Hips Records.
The freedom from pop stardom's trappings has afforded Osborne the opportunity to demonstrate her range.
She has guested on albums by Blues Traveler, Cheap Trick, Cracker, Indigo Girls, Phil Lesh and Friends, Ricky Skaggs, and The Holmes Brothers. She has also participated on albums that paid tribute to Sister Rosetta Tharpe, Kris Kristofferson, Dolly Parton, Jackson Browne, The Police, and Mavis Staples. Furthermore, she toured with the Motown house band The Funk Brothers and appeared with them in the documentary "Standing in the Shadows of Motown."
Some would call Osborne a one-hit wonder and leave it at that. However, there are ample others who have kept her in studios and on stages for the three full decades that have passed since her pre-"One of Us" days.
Being in such capacities is, I suspect, what Osborne has been in it for from the get-go.
Osborne's current tour includes a headlining spot that caps off two full days of events and performances at The Newburyport Arts & Cultural Spring Festival — right on the water and free of charge.
Need weekend plans?
The best events in the city, delivered to your inbox