Concerts
This event has passed. Check out other things to do instead.
Join fellow Joan Osborne fans at TCAN
The blues-soul singer continues to perform all sorts of music — and will do just that in Natick this Feb. 18.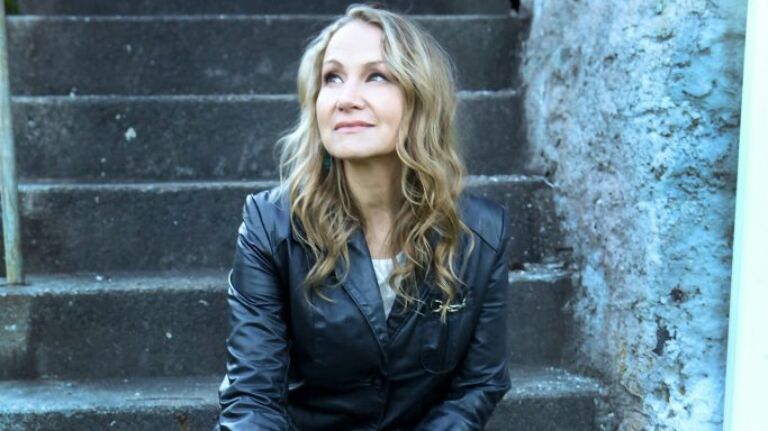 When it comes to the kind of music she performs, Joan Osborne has never been one to wear a label. Though she's had only one hit single — the guitar-driven slow-rocker "One of Us," in 1995 — she's managed to keep a steady career going by constantly changing lanes.
At different points, she's been described as a blues singer, a soul singer, and a country artist. She's dueted with Dylan and with Pavarotti, gone on tour with Phil Lesh & Friends, was a co-headliner on the first Lilith Fair tour, and had a couple of residencies at New York's Café Carlyle.
Many of those styles and influences are front and center on her newest release, the self-produced "Trouble and Strife" (2020), on which she rocks out ("Hands Off"), gets all funky ("Meat & Potatoes"), reveals a fondness for disco ("Never Get Tired of Loving You"), and touches on some good old Southern soul ("Whole Wide World").
Hailing from Anchorage, Kentucky, Osborne learned harmony and sang in a madrigal group as a kid, wrote poetry, moved to New York to become a documentary filmmaker, performed some Billie Holiday at an open mike night, and eventually started doing her own songs in blues and rock clubs.
Looking back on her accomplishments in a 2015 interview, Osborne said, "I'm kind of a restless person, at least artistically and creatively. I like so many different things, and I love so many different kinds of music, I've been really fortunate to have been welcomed into so many different musical worlds by players that I admire."
Osborne will bring her unclassifiable talents to TCAN on Feb. 18.
Need weekend plans?
The best events in the city, delivered to your inbox