Concerts
This event has passed. Check out other things to do instead.
It will be 'Good To Be' at Keb' Mo's show in Portsmouth
Multi-time Grammy and Blues Music Awards honoree will play The Music Hall on Jan. 28, following a 2-night stint in Boston.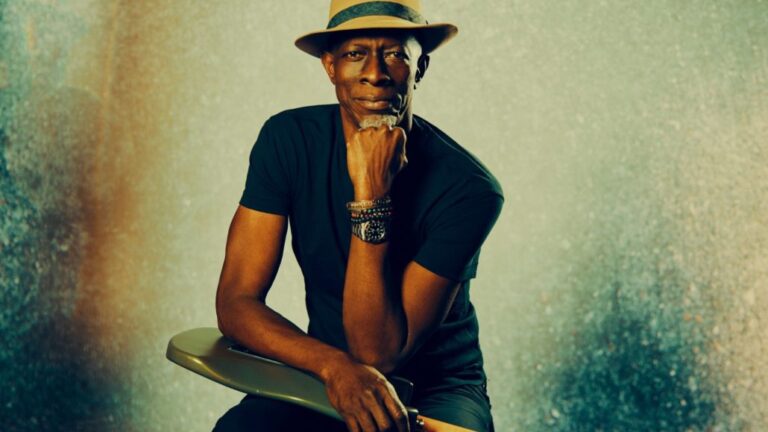 From a childhood on the streets of Compton to multiple visits to that big house on Pennsylvania Avenue, the journey of the man born Kevin Roosevelt Moore has been nothing short of extraordinary.
And the end of that journey is nowhere in sight. "I'm still breathing and I'm still hungry," the artist known as Keb' Mo' says. "I'm still out there going for it every single day."
Born to parents from Louisiana and Texas, Moore had a long career as a band member, side musician, and songwriter before recording his first album as Keb' Mo' at age 43 in 1996. (Although he did release one album as Kevin Moore in 1980.)
Since then, Moore has demonstrated that he can handle any role that involves not only entertaining people, but making them think and feel as well.
The 70-year-old has collected a total of five Grammys in two categories (from a total of 12 nominations in five categories) and 15 Blues Music Awards in six categories (from a total of 17 nominations in six categories). And while he might rightly be considered a blues artist, he was the recipient of an Americana Music Association Lifetime Achievement Award in September 2021.
Those who aren't fans of these genres may have heard Moore's voice at the beginning of the sitcoms "Mike & Molly" (2010-2016) and "B Positive" (2020- ), the theme songs to which he sang and co-wrote.
In front of the camera, Keb' Mo' has appeared as himself on "Sesame Street," the series finale of "The West Wing," and the PBS series "The Blues." He has also portrayed characters on TV shows ("Touched by an Angel," "Sun Records," etc.), movies (e.g., "Honeydripper," "All the King's Men"), and a musical ("Spunk"). Finally, he starred as the subject of "Can't You Hear the Wind Howl? The Life & Music of Robert Johnson," a 1997 documentary of the venerated Delta blues musician and hero of Keb' Mo'.
His appearance last year at the National Christmas Tree lighting was his third visit to the White House since 2012. So he's kind of a big deal.
Moore's forthcoming album, "Good To Be," drops exactly one week before his Jan. 28th show at Portsmouth Music Hall, which The Brother Brothers will open. And just prior to Portsmouth, he'll touch down for two nights at City Winery in Boston, Jan. 26 and 27.
Need weekend plans?
The best events in the city, delivered to your inbox