Concerts
This event has passed. Check out other things to do instead.
Have a (Marcia) Ball at TCAN
The singer-pianist comes to Natick for a night of blues, boogie, and ballads Feb. 25.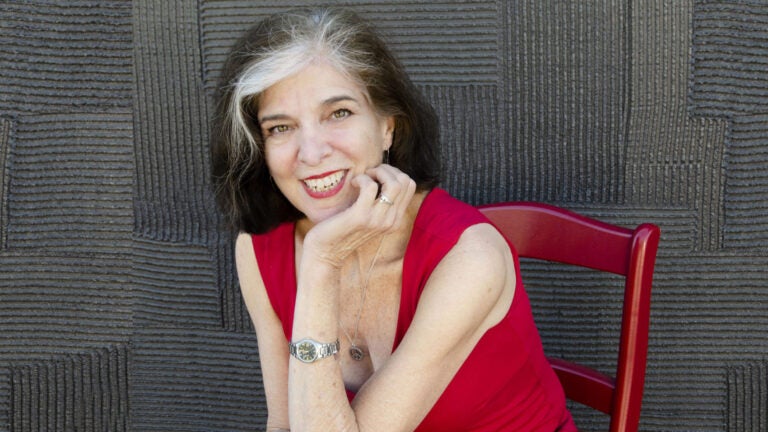 Need weekend plans?
The best events in the city, delivered to your inbox
The piano playing will be fast, hard, and wild. The tenor singing voice will be a bit gravelly. The music Marcia Ball will be performing at The Center for Arts in Natick will range from raucous blues to R&B ballads.
The singer-songwriter-pianist who is from Texas, grew up in Louisiana, and settled down back in Texas, has been at this for a long time. Classical piano lessons started when she was 5, her first brush with live soul music — at an Irma Thomas show in New Orleans — happened at 13. During her short stint studying at LSU, she sang — Janis Joplin-style — in a psychedelic cover band called Gum.
And before Ball settled down to what she's been doing now, there were more changes. She moved to Austin, and sang in the traditional country band the Bronco Brothers, the progressive country band Freda and the Firedogs, and the country-blues hybrid band the Misery Brothers. There was also her introduction to the singing and playing of New Orleans pianist Professor Longhair, the launch of her solo career, and her first recording contract … with Capitol Records.
There would be different labels over the years, including Rounder and Alligator, which has been her home for the past two decades. But the touring was constant, her output of albums has been regular, and she's developed a predilection for playing the piano with her legs crossed.
The combination of hard work, a load of talent, and loyal fans fans has resulted in some special awards. Among them, her album "So Many Rivers" won the 2004 Blues Music Award for Contemporary Blues Album of the Year, and in 2018, she was named Texas State Musician of The Year.