Concerts
This event has passed. Check out other things to do instead.
Rescheduled: Get 'Together' with Sarah Borges & The Broken Singles in Shirley
The Taunton native will dive into new material at Bull Run on April. 29.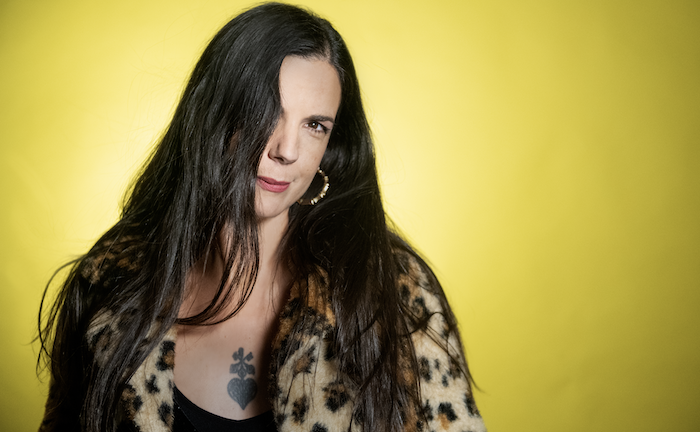 Note: This concert was rescheduled from Jan. 29, 2022.
"I think my self-editing tool is always fierce, and it's what prevents me from being more prolific," Taunton native Sarah Borges says in an announcement about her forthcoming album.
When "Together Alone," drops on February 18, 2022, the 43-year-old musician will have issued six full-length efforts (plus one EP) in a 17-year-old recording career. So no, she isn't exactly giving Robert Pollard — the Guided by Voices frontman with 22 solo albums to his credit — a run for his money in terms of productivity.
However, the Emerson College graduate has every reason to be proud of the work that she has done. The five LPs that she recorded in the 13-year span from 2005's "Silver City" to 2018's "Love's Middle Name" netted Borges seven Boston Music Awards nominations in five separate categories, and wins for Local Debut Album, Female Vocalist of the Year, and — with her band The Broken Singles — Americana Act of the Year.
"I think Americana is a catch-all when you don't fit anywhere else," Borges said of that designation in a recent Patriot-Ledger profile by Jay N. Miller. "I was big into indie rock when I started … Then I fell in love with country music … I play a couple of different styles now, but I don't consciously try to write in any one style."
Alas, Borges was a victim of the COVID-19 pandemic, not only by virtue of playing only two live shows in 2020, but also in having contracted the virus that year. She recovered, thankfully, but was left unable to entertain audiences. However, she says, "I did find the lockdown to be a productive time. From April on, I wrote a whole new record."
"Together Alone" will treat fans to "She's a Trucker," an autobiographical tune that Borges says was inspired by the fact that "there aren't many lady truck driver songs"; "Something To Do," which she says "harkens back to those days when calling a random number on a bar wall might have seemed like a good idea"; and lead single "Wasting My Time," which was written just after the lockdown was instituted.
"I felt sad and stuck, worried about money and the future," she told Americana Highways. "The words came easily as I asked myself what I could do to make it more bearable, maybe even productive in a creative way."
Although The Broken Singles were not part of the recording of "Together Alone," they will have Borges's back when she plays Bull Run on April 29.
Need weekend plans?
The best events in the city, delivered to your inbox