Concerts
This event has passed. Check out other things to do instead.
Get ready to dance with Northampton-based Boy Harsher
The synth pop duo will celebrate their new album and film at Crystal Ballroom in Somerville on March 30.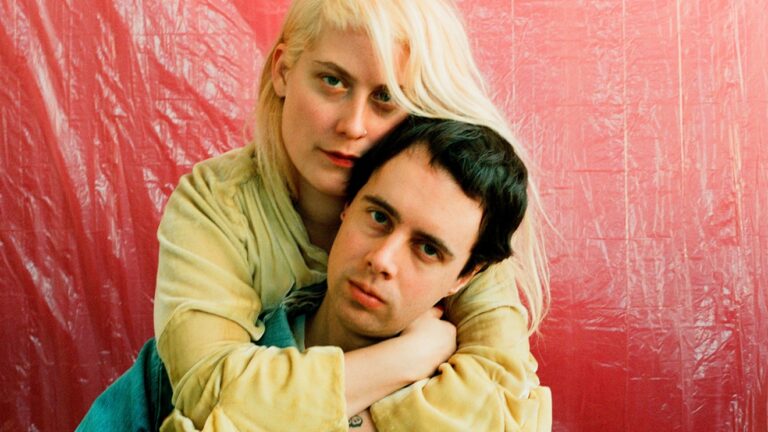 Note: Due to COVID-19, this concert was moved from Jan. 20 to March 30.
They're about to release a new album, and a short horror film to go with. For anyone interested in seeing Boy Harsher live, the opportunity awaits at Crystal Ballroom on March, a day before the duo releases its new project.
The film, called "The Runner," is cleverly paired with the new album, which goes by the same name.
The Northampton-based dark synth pop group has already released "Tower," which happens to be the first track on the new album.
"We wrote 'Tower' several years ago and although it's evolved over the years, its initial intent remains the same – that feeling of being enveloped, suffocated, entrapped in a relationship, which in turn manifests into reckless attack," the band's Jae Matthews said in a statement quoted by Stereogum. "What you love the most can make you into a monster. And that's what this song is about, being a paralyzed fiend."
Though their brand of synth pop may run a tad dark, Boy Harsher's performances have been known to bring the audience to its feet. A show in Portland, Oregon in 2018 had the audience dancing along, according to Spectrum Culture.
"Matthews' dry vocals floated over music made for the dancefloor with its rich bass funk and crystalline synth lines," the review said. "By the time the band played its single, 'Motion,' the crowd was asking them to stay on the stage all night."
Need weekend plans?
The best events in the city, delivered to your inbox