Concerts
This event has passed. Check out other things to do instead.
Groove to Ezra Furman's angsty brand of rock at Crystal Ballroom
Furman, who recently released a new EP to accompany the Netflix show "Sex Education," is in Somerville.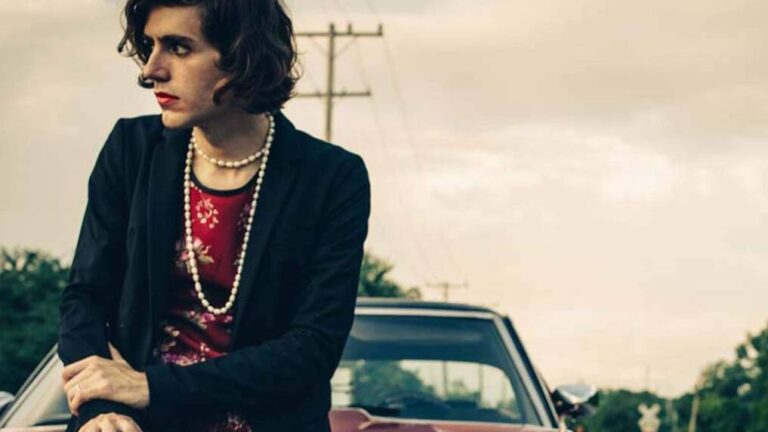 Like many musicians, Ezra Furman took the down time during the pandemic to write new music.
For Furman, that was writing and then releasing a new EP to accompany the third season of Netflix's show "Sex Education." The original soundtrack for the show was released in 2020.
"The release of this show feels like a triumph," Furman said in a press release, according to Under The Radar. "There were so many obstacles to making art during the pandemic. Nonetheless, my three bandmates and I found a way, in late summer 2020, to collaborate with Oli and the 'Sex Education' team, partly in person and partly across long distances, to play a small part in making another season of a great, original and vital TV show.
"I'm proud of this music and I feel so lucky to be involved in 'Sex Education.' Now let's all watch and root for the queers," she said.
Furman is ready to take the Crystal Ballroom stage on Thursday, June 9.
In a review of Furman's concert at Aladdin Theater in Portland, Oregon in February 2020 (pre-pandemic nostalgia thoughts, anyone?) the show was "packed" and Furman had the audience "eating out of" her hands, according to Spectrum Culture.
"Furman's entire existence as a performer seems to be geared towards making explicitly queer angst more of a staple of rock music, and the end result was a crowd full of those who need that kind of music to survive the perils of being a young queer person in the American hellscape," the reviewer wrote. Furman came out as transgender, and announced that she's a mom, in spring 2021.
The concert, they said, could have inspired some to start their own bands.
"The Aladdin crowd may have been predisposed to enjoy the concert regardless, but any way you slice it, Furman … put on a killer show capable of bathing the audience in that same sacred energy, and if we're lucky, performances like this one will inspire at least a few people to start their own bands that are capable of making transformative art out of angst," the review said.
Need weekend plans?
The best events in the city, delivered to your inbox