Concerts
This event has passed. Check out other things to do instead.
Enjoy some topical Tingle (Jimmy, that is) at TCAN
Jimmy Tingle brings his Humor for Humanity show to the Center for Arts in Natick Feb. 19.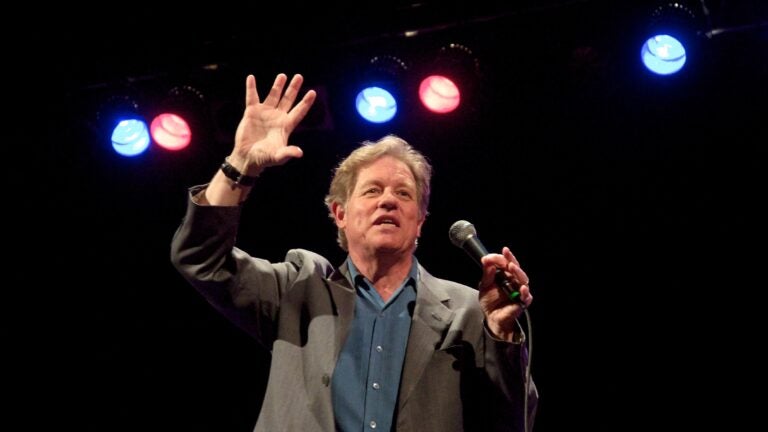 There are so many places you might have seen Cambridge-born comedian-actor-activist-entrepreneur Jimmy Tingle. He started his career as a street performer and in subway stations, then in clubs all over Boston and Cambridge (the first was the legendary Ding Ho Restaurant) in the early 1980s. Near the end of that decade, Johnny Carson introduced him on "The Tonight Show."
There followed, among many other accomplishments, a run of his one-man show "Jimmy Tingle's Uncommon Sense" at the Hasty Pudding Theater, a two-year stint writing and performing commentaries on CBS' "60 Minutes II," five years of operating his own theater in Somerville, and producing, writing, and starring in the documentary film "Jimmy Tingle's American Dream" (which aired on PBS).
He even put his comedy career aside for a while in order to earn a master's degree in Public Administration at Harvard's Kennedy School of Government. More time was spent away from the stage during the pandemic, but Tingle is coming back with his blend of political humor and social commentary in his latest offering from his Humor for Humanity project, scheduled for The Center for Arts in Natick on Feb. 19.
Tingle's solo shows — the list includes "Jimmy Tingle for President" and "Jimmy Tingle in the Promised Land" — have been a far cry from what he did in his early days, when he would don a pair of shades and a trench coat, tell jokes, and sing songs, accompanying himself on harmonica. He's credited the 1974 film "Lenny," with Dustin Hoffman playing Lenny Bruce, as an influence that pushed him in the direction of social issues and autobiography rather than songs and jokes, but still making it all work through humor.
Still, there's always the possibility that in the middle of a routine about alternative energy or immigration, he'll reach into his pocket and pull out that trusty old harmonica.
Need weekend plans?
The best events in the city, delivered to your inbox