Concerts
This event has passed. Check out other things to do instead.
Enjoy certified gold R&B with Vivian Green at City Winery
Green celebrates her seventh studio album, "Love Absolute," in Boston on May 17.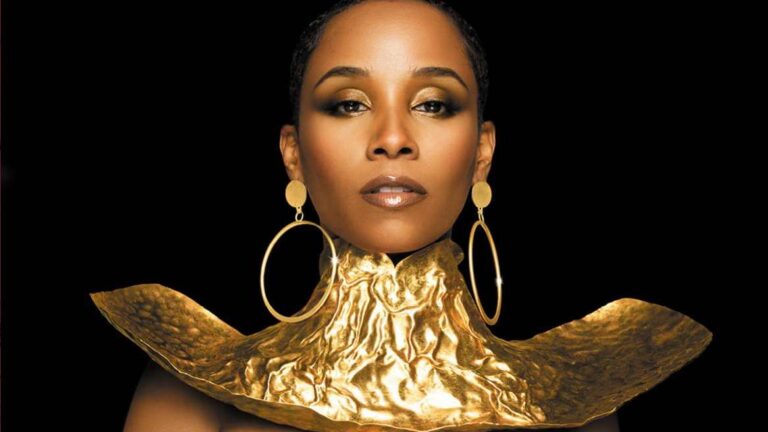 It may be the middle of winter when Vivian Green performs at City Winery, but let's just say if you've gone to the show to escape the cold with some hot, smooth R&B, you're probably at the right place.
With nearly two decades gone by since her first album was released in 2002, Green's career has included not just releasing her own music, but also working on tunes for other artists.
Green co-wrote "Dear God," which appeared on Boyz II Men's album "Evolution," according to All Music. She's also worked on music for Britney Spears.
Green's music spans R&B, hip-hop, house, and jazz, the music website said. Her 2002 album, "A Love Story," is certified gold. Teaming up with songwriter and producer Kwame Holland, the duo released the LP "Vivid" in 2015, which earned a spot on the R&B/hip hop chart. Two years later, Green and Holland released the album "VGVI." Four of its singles reached the top 10 on the R&B/hip hop chart.
While the world was at a standstill in 2020 during the pandemic, Green released her seventh studio album, "Love Absolute." Her sister and her son both appear on the album, as do Ghostface Killah and saxophonist Mike Phillip, according to the Urban Music Scene.
"I began writing songs at the piano when I was just 11 years old," Green said according to the website. "For me it is the purest expression of songwriting. My voice and the keys serve as vessels of the music in my head. In my solitude and away from the studio. While that surely comes later, I prefer the raw expression to come first, because there is certainly magic there. That magic is what makes 'Love Absolute' different from my previous albums."As if being a respected musician isn't enough, Green has also made appearances on television, both as herself or in TV series, worked on soundtracks, and appeared in the 2004 film "De-Lovely" as a musical performer, according to IMD'b.
This performance was postponed from its originally scheduled date of Jan. 29, 2022.
Need weekend plans?
The best events in the city, delivered to your inbox