Concerts
This event has passed. Check out other things to do instead.
Headbang the night away with Dream Theater
The progressive metal giants are set to play the Wang on Feb. 25, a show rescheduled from November 2021.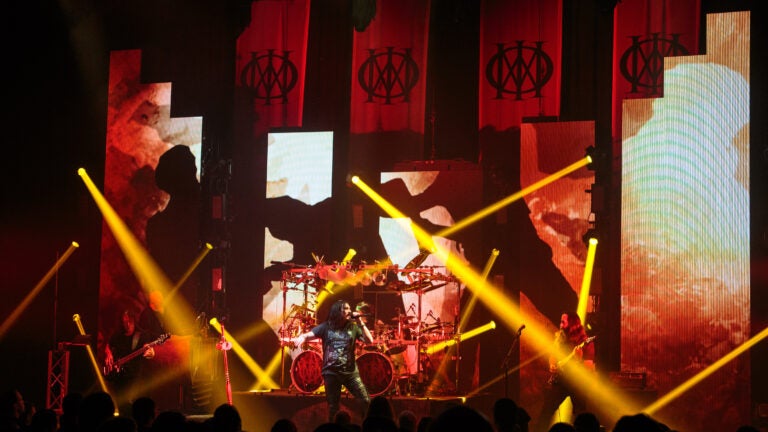 They've been around the progressive metal scene for decades.
Now, Dream Theater will bring their riffs to Wang Theater on Feb. 25. This show was rescheduled from Nov. 23.
The group is also coming off of dropping their most recent album, "A View From The Top Of The World."
For one fan during a November 2019 show at Taft Theatre in Cincinnati, it was the personal connection with fans that made the show special.
"One of the more tender moments from this concert: John Petrucci noticed a young father and his adolescent daughter in the front row, and at one point, played a solo their way, directly to them," a reviewer from Progdolytes wrote.
This show was split into two parts with an intermission, according to the reviewer. The band also played the entirety of their 1999 album "Metropolis Pt. 2: Scenes from a Memory" during that show.
Of their new album, it got glowing reviews from "The Prog Report," which broke the album down and reviewed tracks.
"With 'A View From The Top Of The World,' Dream Theater continues to carry on their legacy as an all-time great band," the reviewer wrote. "While their longevity and prolific output of music is to be admired and respected regardless, DT has not only delivered once again, they have made one of the top albums of 2021."
Need weekend plans?
The best events in the city, delivered to your inbox