Concerts
This event has passed. Check out other things to do instead.
Rock along with alt rock darling Courtney Barnett at the Wang Theatre
The singer-songwriter is set to take her distinctive lyrics to the Wang's stage on Feb. 8.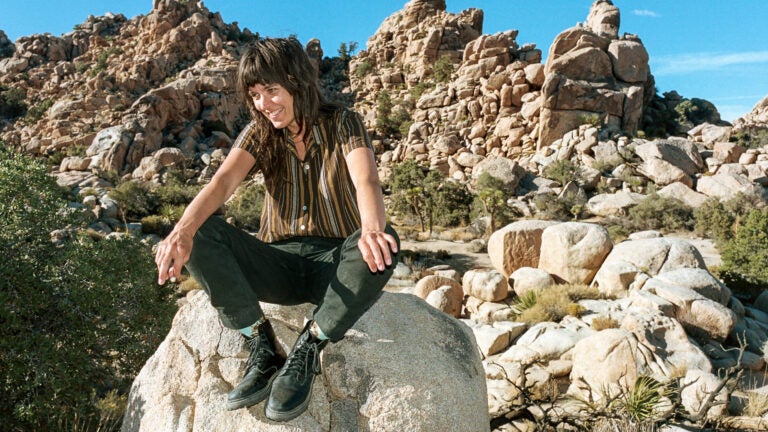 Courtney Barnett, arguably one of alternative rock's most recognizable voices and lyricists over the last few years, just released her latest effort, "Things Take Time, Take Time."
Now, she's touring the States for the first time since the COVID-19 pandemic began.
Barnett is set to play Wang Theater at 7:30 p.m. on Feb. 8. By then she'll have been touring the U.S. for a few months – Barnett kicked off her tour at Pappy and Harriet's restaurant in Pioneertown California last month.
"The singer wound down with 'Pedestrian at Best,' which felt like a punch to the gut," Consequence of Sound wrote in a concert review. "A mosh pit quickly formed, and you could tell no one wanted the show to end. Alas, Barnett wrapped the set with 'Oh The Night' and 'Before You Gotta Go.' A perfect ending to a beautiful night under the stars."
After raves over earlier albums that drew comparisons to Bob Dylan, Barnett's latest album has received mixed reviews.
"Partly as a consequence of being written and recorded during the pandemic 'Things Take Time, Take Time' is sparer than Barnett's previous records, pairing jangly, lackadaisical indie-rock with scatterings of drum machine, programmed in collaboration with Warpaint's Stella Mozgawa," NME wrote in a review. Pitchfork, meanwhile, gave the album a 6.5 of 10, calling it "her least interesting album."
But by all accounts Barnett is still bringing her best to her live shows, with Rock Cellar calling her recent Los Angeles stop "an excellent performance from start to finish."
"There's a reason Courtney Barnett has become a revered figure in the indie/rock scene," Adrian Garro wrote. "Her albums are thoughtful and inspired slabs of grunge-y, lyrical melancholia that all work together to form a rather undeniable power — and that power translates seamlessly to the stage."
Need weekend plans?
The best events in the city, delivered to your inbox