Concerts
This event has passed. Check out other things to do instead.
Come on down to the Country Crawl
Lansdowne Street will play host to all sorts of country music on April 24, all day and into the night.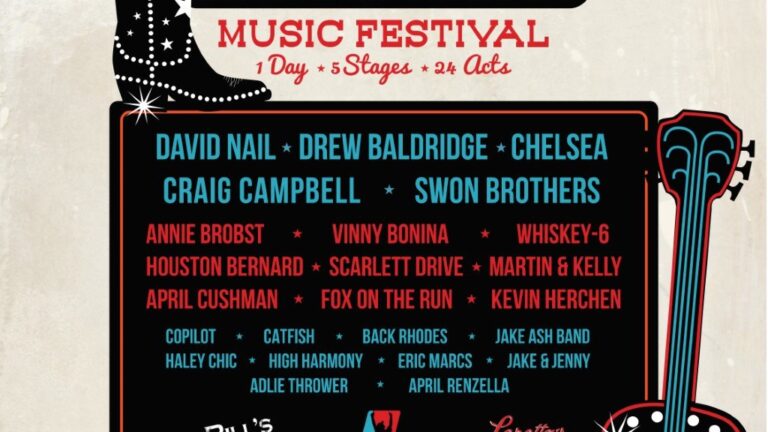 There was a time when the only term for country music was "country music." Times have changed. Now there are so many sub-categories withing the genre, it's often difficult for fans to choose a favorite. That could be a problem – but a joyous one – at the first (maybe annual?) Lansdowne Street Country Crawl Music Festival.
Here's how the 21+ event is going to work: Five different venues, all of them on Lansdowne Street (all between Fenway Park's Gates A and C) in Boston are getting together to host the early-morning to late-evening music blast, running from 9 a.m. to 11:30 p.m., during which country aficionados who purchase $25 general admission tickets will be able to roam from room to room, stage to stage, and take in as much music as they can handle. On top of that, for an extra $10, there are three additional "Headlining Artist Performances" at three of the locations.
Those general admission acts are happening at Loretta's Last Call (1 Lansdowne), Bill's Bar (5 Lansdowne), The Lansdowne Pub (9 Lansdowne), Game On! (82 Lansdowne), and Bleacher Bar (82A Lansdowne). Appearances spread out among them include Annie Brobst, Houston Bernard, Scarlett Drive, Martin & Kelly, Kevin Harchen, Vinny Bonina, April Cushman, Fox on the Run, Adlie Thrower, Copilot, Eric Marcs, Jake Ash Band, High Harmony, Jake & Jenny, Back Rhodes, Catfish, Haley Chic, and April Renzella.
Headlining acts, and their locations, are as follows:
• Chelsea & The Swon Brothers: Lansdowne Pub (11:30 a.m.-4 p.m.)
• Craig Campbell & Drew Baldridge: Loretta's Last Call (4-8:30 p.m.)
• Samantha Rae Whisky-6 & David Nail: Game On! (7-11 p.m.)
That's two dozen acts on five stages, covering the gamut of country sounds. How many sounds? Let's see: traditional country, country rock, bluegrass, western, country pop, alternative country, country folk, progressive country. All that and more, all day and into the night.
Need weekend plans?
The best events in the city, delivered to your inbox