Concerts
This event has passed. Check out other things to do instead.
Cheer on Chaka Khan in Lynn
The iconic R&B singer will be at Lynn Auditorium on June 12.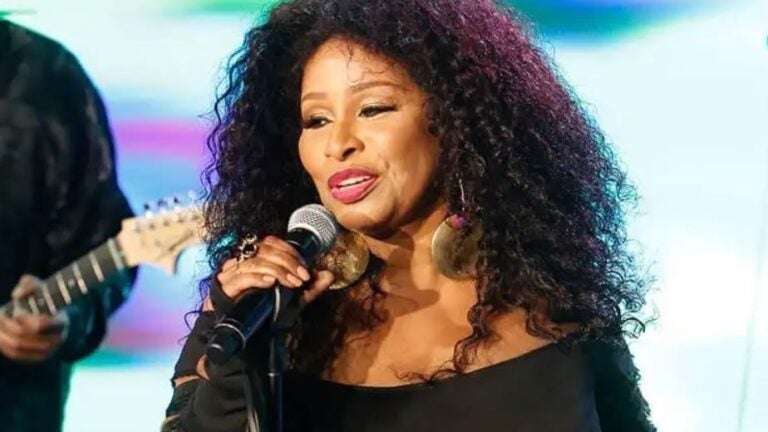 I admit that I am often overly reliant on dubious metrics when I praise those whose shows I preview for the Things To Do calendar.
However, I feel that it is worth pointing out when a deserving artist receives official and popular validation in the form of GRAMMY consideration, Hall of Fame nominations, and million-selling product.
The singer whom music lovers have known for nearly five full decades as Chaka Khan checks all of these boxes.
Among the songs that have made her voice familiar to generations are her 1970s band Rufus's "Tell Me Something Good" (1974; composed by Stevie Wonder) and "Sweet Thing" (1975; cowritten by Khan), "I'm Every Woman" (1978; a #4 hit for Whitney Houston in 1993), "I Feel For You" (1984; written and originally recorded by Prince and featuring Wonder on harmonica), and Steve Winwood's GRAMMY-winning "Higher Love," on which she sings prominent backing vocals (1986).
Born Yvette Marie Stevens in 1953, Khan has missed out on more GRAMMYs than most artists ever get a shot at.
Between 1974 and 2007, she was in contention for 22 such honors. Of those, she won 10 in several R&B categories. Some were with Rufus, others as a solo artist, and the remainder for collaborations with, e.g., Ray Charles and Mary J. Blige. (She was awarded the two most recent trophies in 2007.)
Since 2012, Khan has been in the running for the Hall of Fame three times under her name, four times as a member of Rufus, and once as Rufus featuring Chaka Khan. It is at least a bit to the Hall's discredit that she was not nominated until 13 years after she qualified for admission is still not a member.
The material that she released under these billings between 1974 and 1984 have earned her a combined 11 gold and platinum discs.
And if none of this impresses you, maybe these facts will: Miles Davis said that Khan "sings like my horn," and Aretha Franklin described her as "a one-of-a-kind, premier vocalist."
Khan has continued to perform live on an annual basis in the new millennium. Her first collection of new songs in 12 years, "Hello Happiness," appeared in 2019. It included extraordinary singles in the form of the title track (video is NSFW) and "Like Sugar."
Area fans who have come to love Khan at any point in the past 49 years can bask in her glory at Lynn Auditorium on June 12.
Need weekend plans?
The best events in the city, delivered to your inbox