Concerts
This event has passed. Check out other things to do instead.
Check out the achievements of Elim Chan as she fronts the BSO
The renowned conductor makes her Boston Symphony debut Jan. 20-22.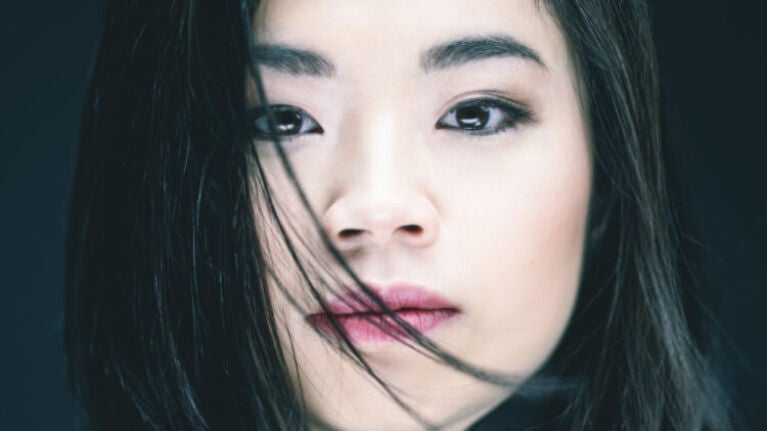 When Elim Chan, baton in hand, makes her debut conducting the Boston Symphony Orchestra, she'll be able to look back on a long path that led her there. Born in Hong Kong, but now living in Amsterdam – she's chief conductor of the Antwerp Symphony Orchestra in nearby Belgium – the 35-year-old Chan has made music a major part of her life for about as long as she can remember.
As a youngster, she studied piano and cello, sang in choirs, and played in the Hong Kong Children's Orchestra. Her first thoughts of conducting most likely occurred when she was about 7, watching Mickey Mouse conduct in the film "Fantasia." Her first attempt at it was when, at age 13, a teacher asked her to conduct the choir she was singing in.
Though she continued leading choruses in high school, when she later moved to Massachusetts to attend Smith College, her interests were in pre-med studies for a career in psychology. But while she was singing in the Smith choir, the conductor sensed Chan had more to offer than just her voice, and made her assistant conductor.
Her subsequent switch to a music major eventually led to a master's and Doctor of Musical Arts at the University of Michigan, the winning of the Donatella Flick Conducting Competition of the London Symphony Orchestra, and her appointment as assistant conductor of the London Symphony Orchestra.
And she's never stopped, taking on guest conducting spots around the world, and still serving — since 2018 — as principal guest conductor of the Royal Scottish National Orchestra.
For her first appearance with the BSO — Chan will conduct an open rehearsal, a preview, and two regular performances — she'll conduct the Brahms "Piano Concerto No. 2," featuring pianist Igor Levit, as well as Tchaikovsky's "Symphony No.2," and "Pulse," by contemporary composer Brian Raphael Nabors.
When she's not at the podium, Chan counts cooking, reading, watching movies, and playing video games as her guilty pleasures, and manages to find time for boxing workouts at the gym to — in her words — "help focus my mind."
Need weekend plans?
The best events in the city, delivered to your inbox