Concerts
This event has passed. Check out other things to do instead.
Celebrate Massachusetts-based Women In Blues at Bull Run
The Shirley venue will host five like-minded females of wide-ranging talents on April 16.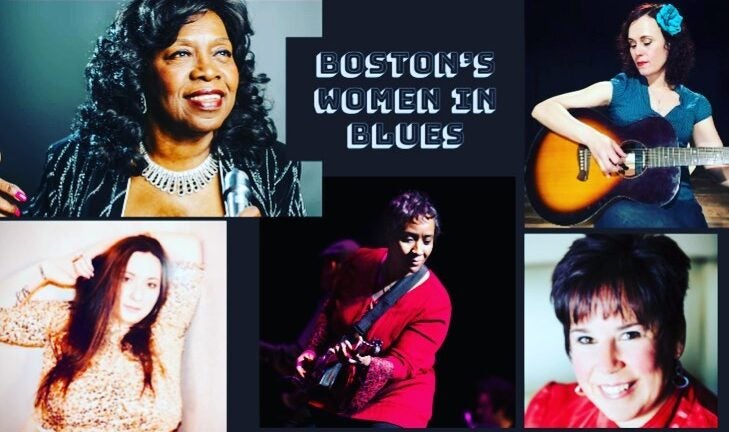 The Women in Blues lineup will feature an extraordinary array of female talent when the curtain goes up at Bull Run in Shirley April 16. While all are based in Massachusetts, two were born and raised south of the Mason-Dixon Line and another in New York City.
Toni Lynn Washington was born 74 years ago in North Carolina. In her early teens, her family moved to Boston, where she began performing in clubs despite being underage. Since releasing her first album in 1995, she has received seven Blues Music Awards nominations, three of which resulted in back-to-back-to-back wins in the Soul-Blues Female Performer of the Year category. Washington is also Boston's long-reigning Queen of the Blues.
A Marylander by birth, finger-picking guitarist Erin Harpe came to Boston not long after graduating from Earlham College in Indiana. She wasn't in town too long before she took home the 2004 World Music Act of the Year trophy at the Boston Music Awards as a member of Lovewhip. Her second BMA came in 2012 with as the leader of the Delta Swingers. This win came on one of the five occasions that she – either with or without her band – has been nominated for Blues Artist of the Year. On April 16 at Bull Run, she and her husband – bassist Jim Countryman – will be performing as CBD (Country Blues Duo).
South Bronx native, Williams College grad, and two-time Independent Blues Awards nominee Gina Coleman (PhD) is the cigar box guitar-wielding lead singer and founder of Misty Blues. This Berkshire County-based septet released its 11th album, "One Louder," on January 28. That it holds that spot in the group's discography and has that title leads me to presume that at least one member of is a fan of "This Is Spinal Tap."
Then we have the performers whose Massachusetts roots go back to their birth.
Gracie Curran originally hails from Winthrop. She and her High Falutin' Band won the Blues Artist of the Year BMA in 2014. Critics have compared her voice to soul and blues greats such as Aretha Franklin, Mavis Staples, and Etta James. The Women In Blues show will be Curran's and Washington's second Bull Run show in the past two months, as the latter opened for the former on February 6.
Finally, singer and harmonica player Diane Blue was born in Acushnet. She is a member-in-good-standing of Ronnie Earl and the Broadcasters, whose founder describes her as "one of the best singers in the world." Assorted blues and roots publications have noted her "sassy, jazz-inflected confidence" and "full-throated, soulful singing." Along with the six Ronnie Earl records that she has played on, Blue has also issued two solo recordings.
Need weekend plans?
The best events in the city, delivered to your inbox