Concerts
This event has passed. Check out other things to do instead.
Canceled: Best Coast at the Royale
The L.A. group returns to Boston, touring behind maybe its most optimistic album yet.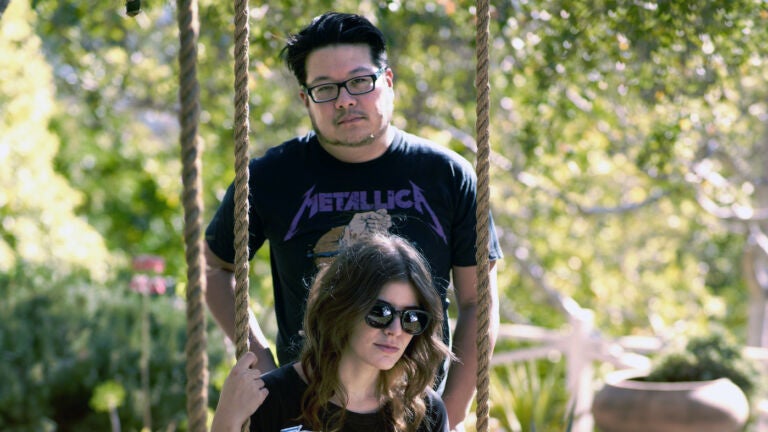 Please note: This event has been canceled.
Perhaps Best Coast always had something of that California vibe.
Or, at least, as Pitchfork put it last year, a simple narrative: "cats, California crushes, weed, all sung over sun-drenched guitars."
On the band's latest release, 2020's "Always Tomorrow," the guitars are still there, but the lyrics are for once reflective, to a degree, of that pop-happy mood.
"Finally I've seen the light/Finally I'm the master of my own mind," Bethany Cosentino sings on "Master of My Own Mind."
As Pitchfork notes, Cosentino has made a few changes in the five years since Best Coasts' previous release (not including the group's 2018 children's album). She is now among a growing number of public figures speaking openly about sexual misconduct in the music business and she's also embraced sobriety.
Both have undoubtedly contributed to what the music blog casts as "a rosily optimistic record that showcases …. Cosentino's expanding range as a vocalist and songwriter."
"Best Coast spent years chasing highs and documenting the lows with impressive, if often prosaic, frankness," the website adds. "And though they've finally found the optimism to match their sun-washed disposition, it's Cosentino's musicianship and knack for melody that prevents these songs from turning to fluff. Still, the record often slips into performative positivity; worthy ideas about overcoming challenges are subsumed by her rosy outlook."
Soak up a bit of that for yourself at the Royale this January.
Need weekend plans?
The best events in the city, delivered to your inbox