Concerts
This event has passed. Check out other things to do instead.
Be entertained when Bell comes back to the BSO
Joshua Bell returns to Symphony Hall to perform Beethoven's Violin Concerto April 14-16.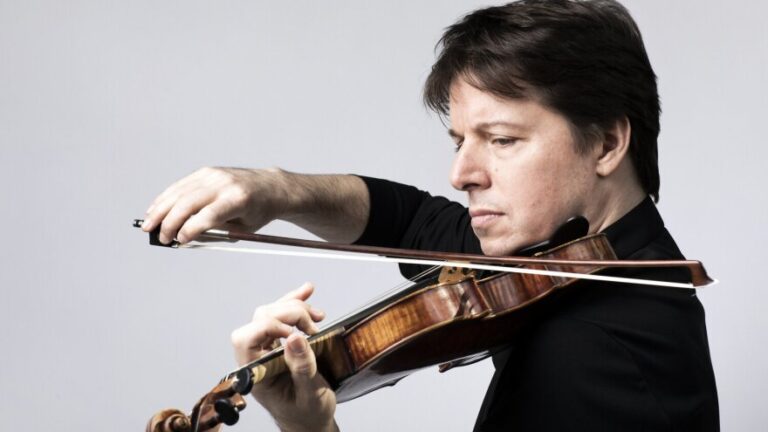 The Boston Symphony Orchestra welcomes back two guests for its series of concerts running April 14-16: Guest conductor Alan Gilbert will have a baton in one hand, and guest artist Joshua Bell will have a Stradivarius in one hand, and a bow in the other.
The three pieces on the program are from all over the classical music spectrum: The one-movement Symphonic Fantasy by Bernard Rands, Claude Debussy's popular "La Mer," and Beethoven's timeless "Violin Concerto in D major" — his only work for solo violin and orchestra.
As always, when the BSO plays at Symphony Hall, both the music and the acoustics are at the center of everyone's attention. And as always, when Joshua Bell is up on the stage, he is the star of the show.
Bell, 54, got his first violin when he was 5, and immediately took to it. By the time he was 12, playing music became a priority for him; at 14, he debuted with the Philadelphia Orchestra; and at 17, he performed with the St. Louis Symphony at Carnegie Hall. The following year he was signed to his first label, Decca.
In the ensuing years, the charismatic Bell has, among many other accomplishments, played with major orchestras around the world, signed exclusively with Sony Classical, won the Avery Fisher Prize, been honored with a Best Instrumental Soloist Grammy, and become music director of The Academy of St Martin in the Fields.
He's been both lauded and criticized for writing his own cadenzas (flashy solo passages that are often placed near the end of a piece). But he takes any complaints in stride, and in an interview a few years back, addressed the subject.
"The clever classical purists would see that it's being much more pure to write one's own because in Beethoven's or Brahms' time, it would be a natural thing to write one's own cadenza. That's what people did. So, in a sense, what I'm doing is going back to that tradition and doing what the cadenza was meant to be."
Performances are as follows:
Open rehearsal, April 14 at 10:30 a.m.
Concert, April 14, 8 p.m.
Friday preview, April 15, 1:30 p.m.
Concert, April 16, 8 p.m.
Need weekend plans?
The best events in the city, delivered to your inbox