Books
This event has passed. Check out other things to do instead.
Celebrate reading, writing, and illustrating with the kids at 'Once Upon a BookFest'
The free event lands in Ashland on May 14.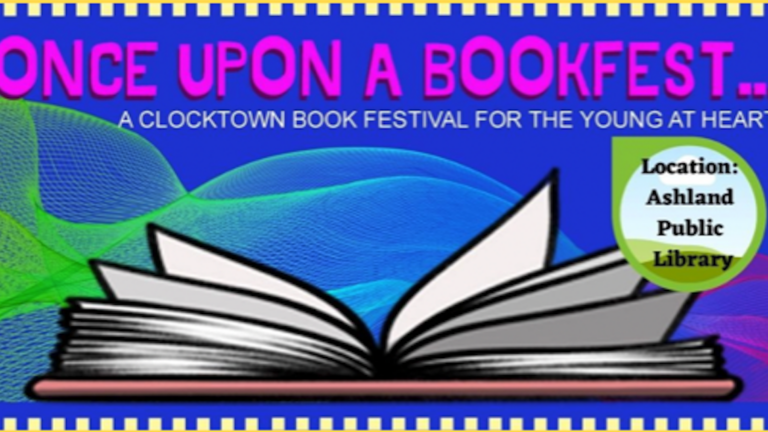 It's been a tough time for books lately, what with all the talk of banning, pulling, and otherwise disrespecting even certified classics. What better time to introduce a youngster in your life to the joy of reading — and get them face-to-face with some real-life writers and illustrators?
That's exactly what the organizers of "Once Upon A BookFest" have in mind. Coming to MetroWest on Saturday, May 14, the free event is billed as "A Festival For The Young At Heart," and aims to celebrate children's books, authors, and readers ranging from picture books to middle grade to YA, along with comics (of course).
The event will feature appearances by authors and illustrators including Nandini Bajpai ("Red Turban White Horse"), LJ Baptiste ("COMIXSCAPE"), Josh Funk ("Lady Pancake & Sir French Toast"), Jannie Ho ("Mitzi and the Big Bad Nosy Wolf"), Kelly Light ("Louise Loves Art"), Debbi Michiko Florence ("Keep It Together, Keiko Carter"), Mark Parisi ("Marty Pants"), Tak Toyoshima ("Secret Asian Man"), and many others.
"Local families will have an opportunity to ask questions about the creative process, participate in activities, and be exposed to various cultures represented in stories and illustrations," said organizer Bonnie Mitchell of the Arts Ashland Alliance. "The event will reinforce the value of reading, inspire children to write and/or illustrate their own stories and create a greater awareness of resources available at the library."
Visitors can also expect hands-on workshops, author presentations, and book selling and signing — plus, food trucks! Once Upon A BookFest happens Saturday, May 13 from 10 a.m.- 4 p.m. at Ashland Public Library.
Need weekend plans?
The best events in the city, delivered to your inbox