Arts
Watch an exhilarating spin on a Christmas classic at 'Twas the Night Before…' by Cirque du Soleil
The performances run from Nov. 25 through Dec. 11.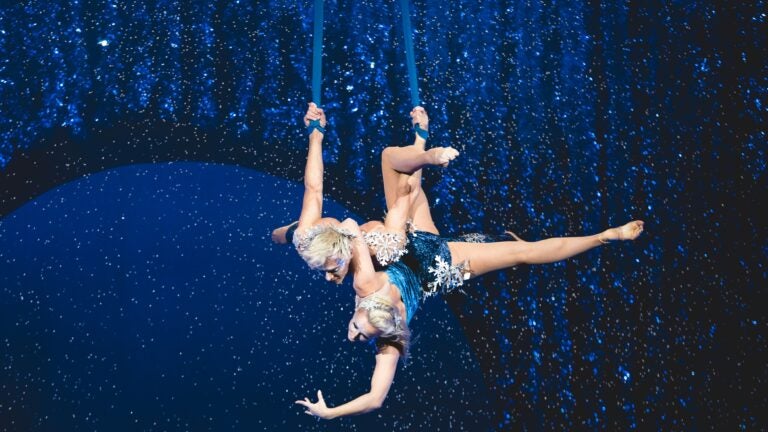 Unwrap a new holiday tradition with an exhilarating spin on a beloved Christmas classic as only Cirque du Soleil could imagine.
Bringing the holiday spirit to the city with its Boston debut at the Boch Center Wang Theatre, "'Twas the Night Before…" might be Cirque du Soleil's first ever Christmas show but it still has all its signature acrobatics, breath-taking feats, and spectacular music. The theatrical performance (the 49th original Cirque du Soleil production, for those who are counting) tells the story of Isabella, a curious girl jaded by the craze surrounding Christmas, who is whisked away to an upside-down, inside-out world of the poem where she meets colorful characters of this timeless classic.
With 25 performances from Nov. 25 through Dec. 11, this new take on an old favorite is sure to be a magical addition to the holiday season. Scrooges need not apply.
Tickets are on sale now by calling (800) 982-ARTS (2787) and via Ticketmaster. Performance dates and showtimes are available here.