Arts
This event has passed. Check out other things to do instead.
View the return of Boston Ballet's 'Swan Lake'
The iconic ballet returns to Boston's Opera House this spring.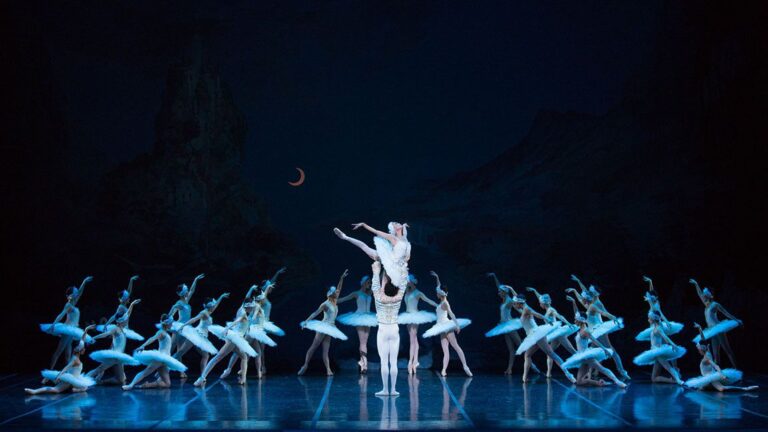 Boston Ballet's artistic director Mikko Nissinen brings his enchanting adaptation of "Swan Lake" to the Opera House this fall. First composed by Tchikovsky in the 1870s, "Swan Lake" is now one of the most famous and enduring shows of all time.
The ballet follows the tragic love story of Princess Odette and Prince Siegfried. The evil Baron Von Rothbart has cast a spell on Odette, transforming her into a swan by day — and only the prince's vow of eternal love will break the spell. The show's ballerina plays both Odette and Odile, Von Rothbart's daughter, symbolizing the battle between good and evil as she embodies the White Swan and the Black Swan. The principal dancer contrasts the romantic, dreamlike movements of Odette with her fierce and powerful Odile, including the Black Swan's famous 32 fouettes of Act III.
Each of Boston Ballet's "Swan Lake" shows include 125 handmade costumes, with jewels and adornments of all kinds — Odile's costume has over 4,000 jewels. They don't, however, use feathers. Each of the swan costumes are given a bird-like effect with tulle and ribbons.
"I can't think of a ballet that encapsulates the beauty and strength of the corps better than 'Swan Lake,'" said Abigail Merlis, an artist with Boston Ballet, on the Boston Ballet website.
For the swans to move in perfect unison, the performers must be hyper aware of each other and move and breathe as one, according to Merlis.
"Getting to be a part of the magic we create onstage makes all of this hard work well worth it," Merlis said.
Tickets to "Swan Lake" are currently on sale on Boston Ballet's website.
Need weekend plans?
The best events in the city, delivered to your inbox