Arts
View the new exhibit 'Real Photo Postcards: Pictures of a Changing Nation' at the MFA
The collection of early 20th-century postcards tell stories of American life in a bygone era.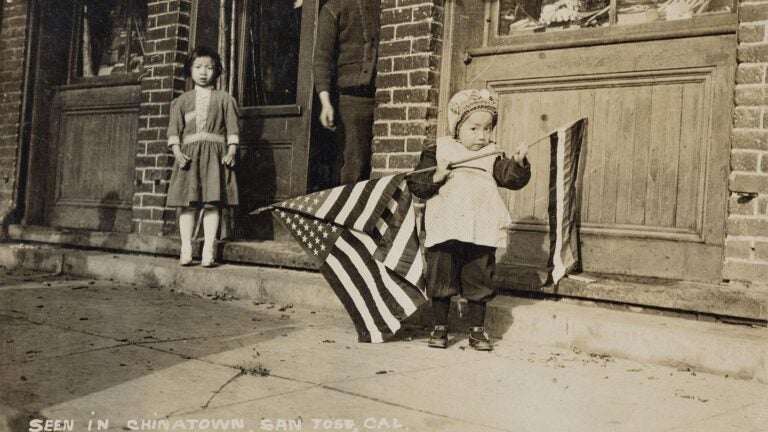 For a new exhibit of early 20th-century postcards, the Museum of Fine Arts, Boston, drew over 300 works from their Leonard A. Lauder Postcard Archive. The snapshots provide insight into American culture between the turn of the century and World War II that few sources can provide, as the rigid formality of earlier photography gave way to more casual scenes and ad hoc snaps.
In 1903, Kodak released its postcard camera, unveiled to huge success at the height of worldwide postcard popularity. No longer were postcards limited to the bucolic scenes and historical landmark shots that big postcard producers would play it safe with. Instead, small businesses and even individuals could print their photos directly onto blank postcards with the user-friendly device, "capturing everyday life on film like never before," according to the MFA.
The new postcard producers would work quickly, setting up makeshift studios or taking photos on the streets. The no-holds-barred subjects of these postcards range from silly shots of folks joking around to tragic accidents to straight up baffling scenes — because few came with captions or explanations.
Pulling back the curtain just a bit on American life in the early 1900s, these postcards reveal a changing nation, grappling with the advances of the Industrial Revolution along with the social and economic upheavals that went with it.
Need weekend plans?
The best events in the city, delivered to your inbox