Arts
This event has passed. Check out other things to do instead.
Step into the immersive, audio-visual 'The Great Animal Orchestra' exhibit at PEM
The exhibit runs through May 22, 2022.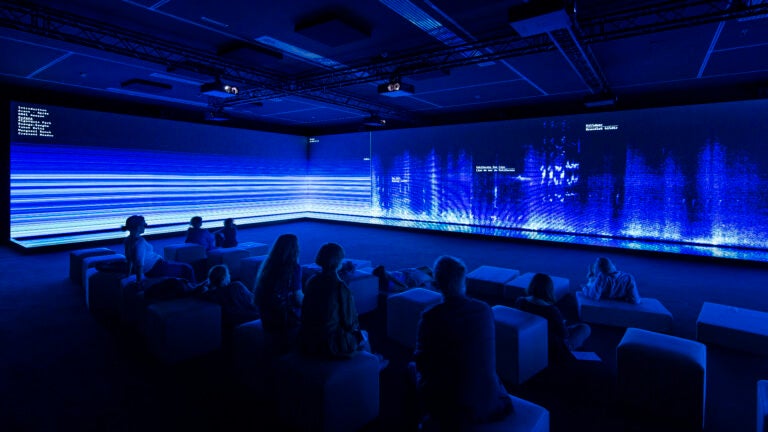 You may be confined under COVID-19 this holiday season, but you can experience all of nature's glorious sounds at the North American premiere of "The Great Animal Orchestra," a collaboration of music and art based on animal vocalizations from the wild. The event, presented by The Peabody Essex Museum and the Fondation Cartier pour l'art contemporain, showcases the nature sound collections of Bernie Krause, in collaboration with the United Visual Artists, over the past 50 years.
In a press release, Jane Winchell, PEM's Director of the Art & Nature Center and Curator of Natural History, said, "The Great Animal Orchestra is a highly original and memorable encounter that stays with you long after you leave. I found myself listening more intently and with greater awareness of how animal sounds serve as messengers of an ecosystem's vitality."
Need weekend plans?
The best events in the city, delivered to your inbox