Celtics
Cedric Maxwell shared why he's proud of the Celtics for working to combat racial injustice
"The torch has been passed, and they're carrying it on."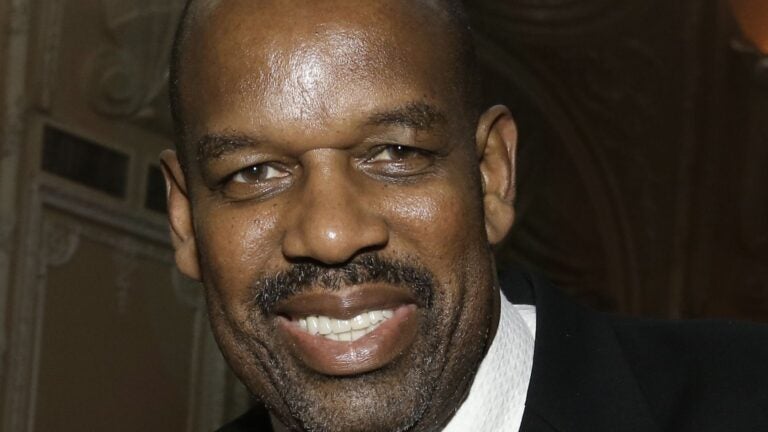 Cedric Maxwell is grateful for the way Marcus Smart, Jayson Tatum, Jaylen Brown, and the rest of the Celtics are actively working to combat racial injustice.
"The torch has been passed, and they're carrying it on," Maxwell said. "I think the players now understand, and they feel like they have a responsibility. I absolutely love that, watching these guys grow in that way."
The organization has committed $25 million over the next 10 years to fight racial injustice. In December, players on the team also wrote a strongly worded letter to Governor Charlie Baker asking him to reconsider his stance on facial recognition technology, and they've been involved in various forms of protests over the last year as well.
Maxwell, 65, who won two championships with the Celtics and currently calls games on the radio with Sean Grande, discussed his childhood in a video shared by NBC Sports Boston to commemorate Black History Month.
He said he recalls having to use separate bathrooms, separate movie theaters, and separate water fountains as a kid.
"There were just moments I remember that will always stay in my mind," Maxwell said.
#BlackHistoryMonth w/ @cedricmaxwell81:

– Growing up in the segregated south
– What he was told about Boston as a rookie
– How proud he is of Tatum, Brown, Smart, and others in the social justice movement@comcastbusiness pic.twitter.com/JKXXFp2o2o

— Celtics on NBC Sports Boston (@NBCSCeltics) February 6, 2021
On a family vacation in Georgia, Maxwell said he and his brother went to use the restroom at a gas station. Their mother raced after them and tried to stop them, and a gas station employee told them their bathroom was "out in the grease pits, out in the garage." Maxwell's father was livid and perturbed by the situation.
"I almost died for this country," Maxwell remembers his father saying. "Got shot in Vietnam, and I can't even come back and use the bathroom?"
That same trip, they had to use a separate section at Myrtle Beach just for Black people called Atlantic Beach. A chainlink fence in the water divided the groups so Black people couldn't get to the other side.
When the Celtics drafted Maxwell in 1977, all he knew about Boston was that the franchise won a lot of championships. Once he arrived, his teammates told him to avoid South Boston.
"Man, this is 1977," Maxwell recalled thinking. "I'm here in this city, and they're telling me about an area not to go into because of the color of my skin, and I thought that was pretty wicked."
While Maxwell knows there's still a long way to go, he's pleased by the steps those around him are taking.
Get Boston.com's browser alerts:
Enable breaking news notifications straight to your internet browser.