Weather
Week ahead forecast: Winter cold may peak as January comes to a close
Boston is looking at a slight chance of snowfall mid-week as the winter season passes its midpoint.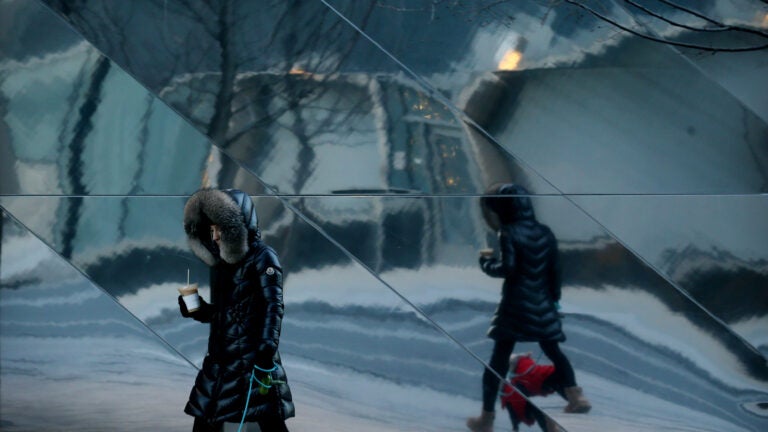 The cold snap Boston's endured this weekend will continue next week, though some local meteorologists are cautiously optimistic that the worst winter cold may be on its way out.
Meteorologist David Epstein said on Twitter that the region's frigid temperatures may even out after next week.
"It's always a little risky to look out this far but there are signs that the coldest weather of winter may be behind us once we get to February. No longer seeing strong probability of below normal temperatures in New England. However, (snow) still possible in a new pattern," said Epstein.
Eric Fischer of WBZ forecasts that January will close out with some of the coldest temps of the season, with many days topping out in the 20s — but that may be the worst of what winter 2021-22 has in store for the region.
"So if you charge through what's left of January, you've made it through the coldest and darkest days of the season," Fischer said.
The National Weather Service's Boston bureau predicts a mostly cold week with a chance of snow on Tuesday and Wednesday.
Sunday kicks off the week with mostly sunny skies and a high in the mid-30s, dropping into the teens in the evening. Monday will also bring sunshine and cold temps, in the 20s, with an evening low of around 20 and a chance of snow showers after 11 p.m.
The Boston area may see snow continue into Tuesday morning, then turning to rain then back to snow in the evening. Snow should die down by Wednesday, and temperatures will hover in the 20s before dropping into the single digits Wednesday night.
Thursday shapes up to be mostly clear and sunny, but cold, with a high near 25 during the day and a low of 15 at night. Friday looks to be sunny with a high near 33.
Matt Noyes of NBC10 reiterated the NWS forecast, tweeting Friday "The 10-day forecast shows no end to the winter feeling for New England, with a growing chance of snow again around the middle of next week."
Eastern Massachusetts sees 'ocean effect snow'
The Massachusetts coastline experienced ocean effect snow over the weekend. The weather phenomenon occurs when frigid arctic air travels over the relatively warm ocean air, creating snowfall over the water and along the coast.
"Ocean effect snow showers over Plymouth (County) and Cape Cod. Will continue off and on through tomorrow. Few inches accumulation," Terry Eliasen of WBZ reported on Twitter Friday.
The NWS Boston bureau also touched on ocean effect snow, saying it would drop some flakes along the coast on Saturday.
People in coastal towns like Kingston, Scituate, Bourne, and Wellfleet took to social media to share photos and videos of snowy beaches.
Newsletter Signup
Stay up to date on all the latest news from Boston.com