Politics
Bernie Sanders hits one million contributions faster than Obama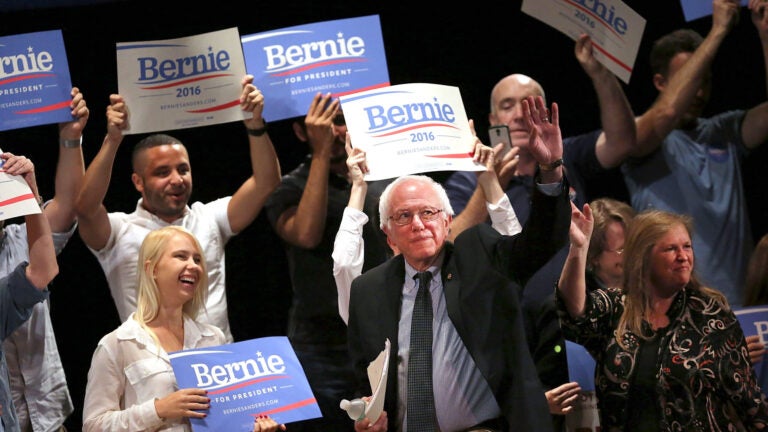 A gooddeal has been written about why Bernie Sanders' insurgent progressive campaign won't turn out the same as it did for another certain 2008 grassroots campaign.
But Sanders actually might be outpacing fellow previous Democratic primary outsider, President Barack Obama, when it comes to actual grassroots support.
The Vermont senator announced on the Reddit sub-thread r/SandersForPresident around 11:30 a.m. Wednesday that his campaign reached one million online contributions, faster than the Obama campaign did in 2008 and 2012. The announcement came just before the third-quarter Federal Election Commission fundraising filing deadline at midnight, and five months after Sanders announced his campaign.
Obama, who entered the 2008 race in February 2007, reached the million-contribution milestone in Febuary 2008. In his re-election campaign, Obama announced one million donations in October 2011.
In July, the Sanders campaign said it raised $15 million from 250,000 individual donors, compared to Democratic oppenent Hillary Clinton's reported $45 million — which itself was a record — from "around 200,000'' donations.
At the time of the end-of-June deadline, the Sanders campaign said the average contribution was $33.51 and that 99 percent of the donations were less than $250.
Sanders' Twitter account said Wednesday afternoon the average contribution was now $24.68, urging more donations before the midnight deadline.
The third-quarter (June 1 to September 30) FEC deadline, seen as a measuring stick for candidates support, has spurred some creative campaign ploys to boost their donation numbers.
Martin O'Malley is offering to serenade one lucky supporter on his guitar, according to his website, while Marco Rubio will give anyone who donates $250 a chance to "adopt'' a campaign staffer.
In another fundraising tactic, Ted Cruz keepssending supporters emails with the false title "dropping out'' in order to solicit donations.
2016 presidential candidates
[bdc-gallery id="140212″]